OK, here is the plan: we go to the Farnborough Air show in the UK. We do this by private airplane, using Instrument Flight Rules (IFR). We go with one IR rated pilot and one trainee (me), and we take a flying enthusiast with us. We don't land in Farnborough, but in Blackbushe for Farnborough is closed for small airplanes due to the show .
So was the plan, and so we went. The weather was perfect, as a matter of fact, TOO perfect: it was the hottest day of the year ! It would turn out to be real problem …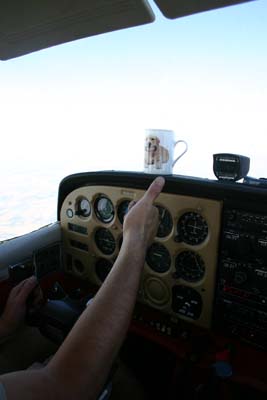 BelFlyer did the leg Kortrijk – Blaskbushe. We had coffee and sandwiches for the flight. We enjoyed the coffee in a doggie coffee mug: it was just perfect!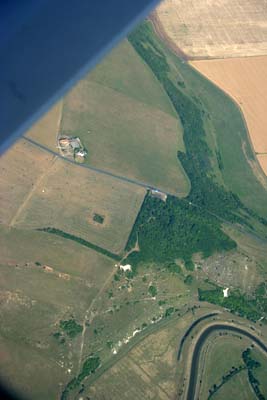 Once across the channel, we enjoyed the south British landscape. We photographed two white horses, carved in limestone. Somewhat further we crossed Brighton with its well-known pier.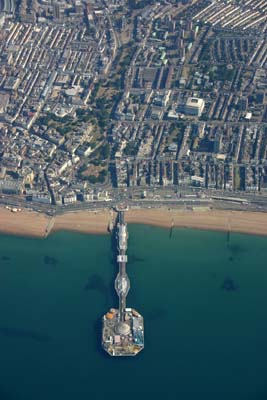 After a detour via Goodwood where we saw a Spitfire training his newest aerobatics maneuvers below us, we soon landed in Blackbushe.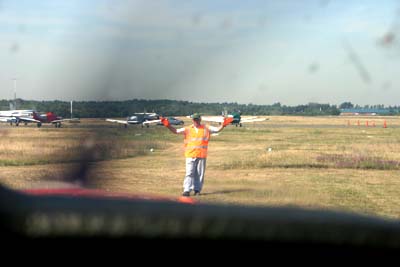 We visited the air show … and guess what: it was bloody hot ! Michael almost bought a new airplane. We saw the new A380 with its older sister the A340.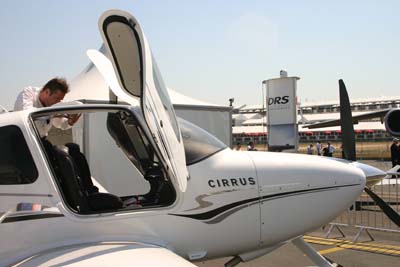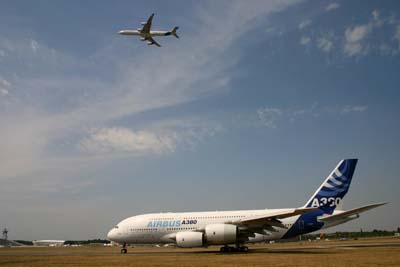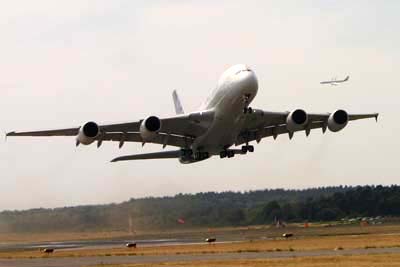 The SU-27 display was awesome. It is just unbelievable how the thing with its trust vectors flies !
After the show, we returned to Blackbushe by taxi and after refueling and paying the landing fees, we took off southbound towards the Continent. I was PIC for that leg. When we switched to London Information, we heard about pilots being almost in trouble because of the thunderstorms over the Channel. We tried to divert to Manston, but that was closed. So I choose the nearest airfield in Kent: Headcorn. After some confusion over the runway direction, we landed safely.
I called the weather briefer in Brussels in French (check out the back of my map where I noted the briefing on …), and I quickly learned that we would stay in Headcorn for the night … without any fresh clothes or toothbrush … but what the hell: today everyone in Europe was sweating like crazy …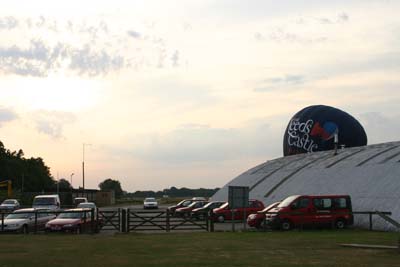 An extremely helpful controller showed us the weather radar which was just incredibly bad. We took the wise decision to divert ! This controller who works in the worst organized 'tower' on the northern hemisphere turned out to be a friend of an Australian friend of mine. He helped us to find a bed for the night and even brought us there by private car. What a service !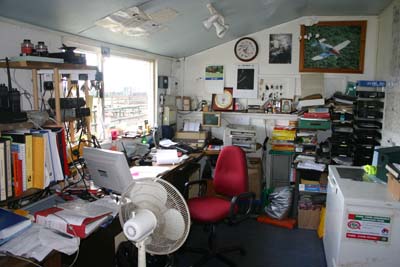 Of course, we first had to enjoy a beer and some local food.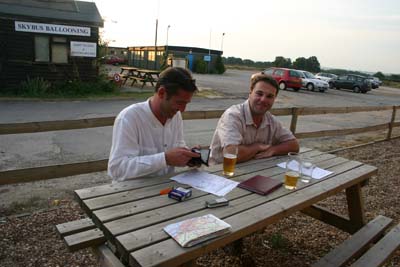 The hotel we were booked into had some allures of a rendezvous spot, which made this night even more interesting… but we were too tired to misbehave 😉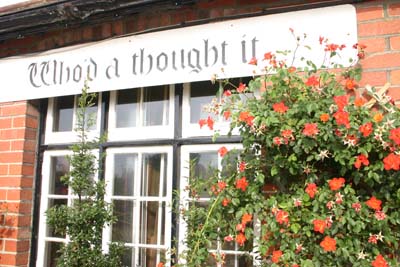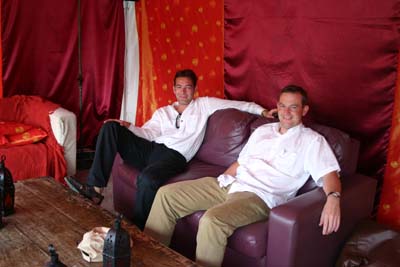 The next morning, a cab brought us back to the Headcorn Airfield and after some pictures with our friendly controller, we took the skies and our nice C172 brought us back safely to Kortrijk!