It is an old dream of mine to obtain some higher, more professional pilot ratings and licenses. For instance, one of my endeavors is to become a Flight Instructor on a professional level, but only part-time. In order to obtain that rating, one should have passed the theory course for the Commercial Pilot License (CPL). Also, if you want to professionally engage yourself, you need an upgrade from a Private Pilot license (which I have now) to a CPL. But if you study the theory knowledge (TK) for CPL, it is a small effort to do the theory for Air Transport Pilot License (ATPL), which is the next license upwards from CPL. Not only is the extra effort small, obtaining that theory allows you more priviliges later on. So I choose to study the EASA ATPL Theory Knowledge. I went the Modular route via Distance Learning.
I had gone through this already nine years ago, when I started to study the ATPL theory via Distance Learning at Hub'air in Brussels. This course was based on the Bristol Ground School (BGS) books. I did study about half of the courses after my working hours, with a younger family (and a 1 year old baby)… so after 6 months, my initial motivation dwindled and my hopes to obtaining that ATPL TK vanished. I never came close to preparing for any exam. My desire to do this course, however, never disappeared.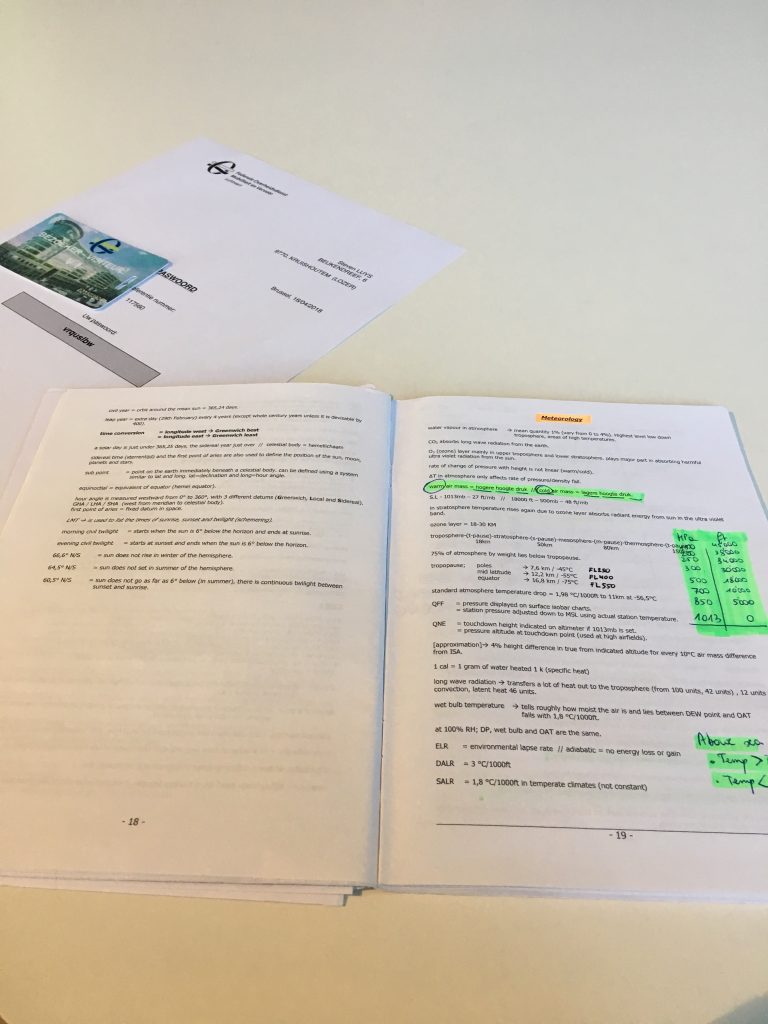 Now I am 45 years old. I don't want to become an airline pilot, but I did feel the burning desire to study like a professional pilot.
Before I start to describe my study, I need you to understand my background:
I fly for 17 years already as a General Aviation amateur pilot which means that I know how an airplane flies, how to plan, do M&B, how an engine and avionics work,  ATC etc … but I lack some deeper knowledge
I have a FAA and EASA instrument rating
I like to conduct my flying as safe and professional as I can
For 3 years I have a share in my own airplane
I trained a lot with lots of different instructors in different states and countries
I studied block A of the ATPL already once but never finished but I rehearsed the content every now and then during the last 9 years
I have a background in electronic engineering
I have worked for an avionics company
… so with this background I was more prepared than the average ab-initio ATPL student, and I should be able to go faster than average.
So after nine years, after having quit my previous job (unrelated to ATPL), and signed my employment contract for my new job, I found the unique opportunity in one's life to steal 3 months time to study the 14 ATPL TK topics and give a shot at the exams. My goal was to do everything in those 3 months by means of concentrated hard study on a full-time basis during day-hours, undistracted from work (I didn't work in between) and family (all to school/work). It was for me the only way to do it as I had already failed nine years ago, trying to pass it after working hours. Also, I only had 3 months available as they need me on my new job soon. No room for resitting any exam!
During these three months I had no income, no car, no job. But I had the most valuable commodity all: time. I took time for the study, but I did take time for family and friends as well. I became a houseman temporaly ! And I could use my mother's car to my disposal. And I had the time to pick up my kids from school by bike …
I was concerned nevertheless:
Would I find the motivation?
Would I have the discipline to study full days full-time during 3 months?
Would I be lonely during the study?
Would I be able to understand the topics with my 45 year old brain?
Would I be able to study after not have done this intensively since I was 23?
Are 3 months enough while everyone in the industry use 9 – 18 months?
Would I get bored with the topics?
The ATPL TK course consists of 14 topics, which are split into two blocks in Belgium:
| | |
| --- | --- |
| Block A | Block B |
| General Navigation | Aircraft General Knowledge |
| Radio Navigation | Aviation Law |
| Performance | Operational Procedures |
| Principles of Flight | Instruments |
| Flight Planning | Meteorology |
| Human Performance & Limitations | VFR Communications |
| Mass & Balance | IFR Communications |
When you do a Distance Learning course, you are supposed to study those topics at home by means of books, to sit minimal 72 hours of classroom to cover the topics with a professor, and to pass the official exams with the Belgian CAA. You have to subscribe yourself to the course in an Approved Training Organisation (ATO) who caters for the books, the classroom sessions and access to Question Database. That Question Database (QDB) is an informal collection of all multiple choice ATPL questions that have been asked in all EASA countries, in far as they have been collected by students. There are a couple of QDBs and none of them are complete, but they get pretty close. Today they contain about 15'000 different multiple choice questions !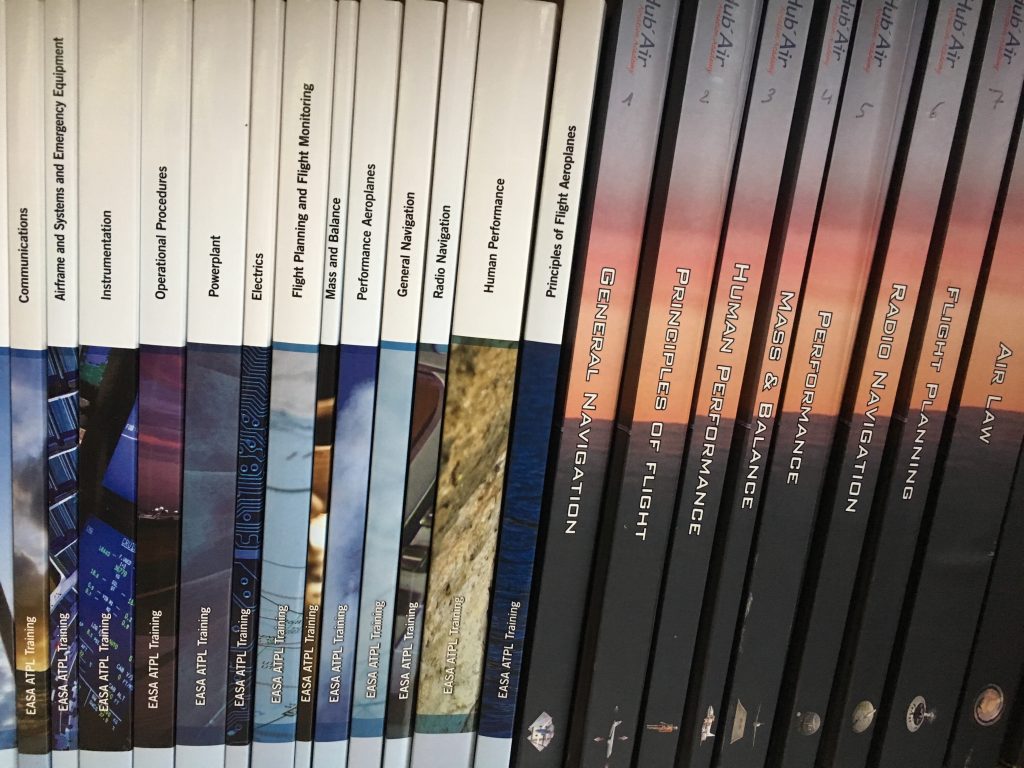 I choose to study at the BAFA ATO from Antwerp, Belgium, mainly because of physcal proximity, it's good name in the community and because they organise their classroom sessions on Friday / Saturday and Sundays. BAFA is using the Jeppesen ATPL handbooks. Next to those books, I also used my old BGS books from nine years ago: they are not as complete as the recent Jeppesen books, but I found their layout better to study as I am a visual learner and I need a good layout to memorise. The drawings are clearer as well: those in Jeppesen looks fancy but the colors and strong contrasts are distracting. Also, it's very focussed on Germany and some words are left in German and never got translated properly to English.
Study methodology
So in order to do this in three months, I needed a good plan. First off all: my only goal was to pass the 14 exams, not to know all details. You need to obtain a score of 75% for every exam. And every exam only consists of multiple choice questions: 4 answers, one good one, you only score a point if you answer correctly. And there is the QDB…so I decided to focus mainly on the QDB in the limited time I had. I would study ALL 15'000 questions!
The QDB I subscribed to is from the Czech company AviationExam.com. You can get access to their QDB via a webbrowser (online) or offline through a synchronised App for iPhone or iPad. This tool was of enormous value to me because I could literally practise questions wherever whenever.
I made an agenda based only available study days, needed repition dates, planned classroom study and exam dates. I based my plan on the number of QDB questions per topic: an approximation which was not always accurate because some topics go slower or faster than others in terms of questions. I also kept free days and I avoided stuffing the weekends full of study as I knew I had to spend time with the family and would get distracted during the weekends. I planned time dor a short-ski, some flying, some engagements and family.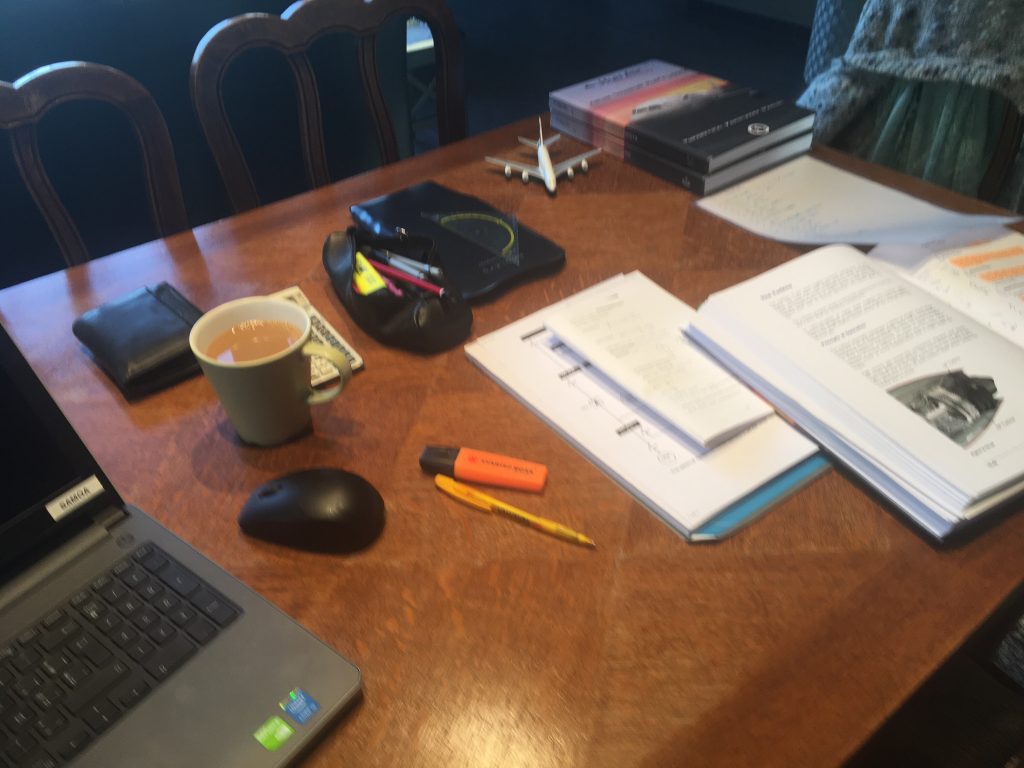 For every topic, I used the following methodology in going through the QDB:
I read the study books and annotated in yellow marker the important items. I tried to understand all items without learning them by heart. I mainly used the old BGS books for that, although I regularly check out the Jeppesen books mainly for more recent topics like GPS, PBN, EASA airlaw etc.
I went through all questions on the topic: one by one, days and days in a row. I tracked my progress in excel. For every question I saw the first time I could either solve it correctly or not. In that positive case I never looked at it again. Questions that I either solved wrongly or I knew I was guessing, I flagged it (AviationExam has a good flagging system).
Whenever I perceived a pattern of wrongly-answered questions or subtopics that I did badly, I restudied the BGS or Jepp books. I also used the "Explanation" tab in AviationExam on some questions to understand better the correct answer to a questions: invaluable!
I had downloaded a comprehensive summary of the ATPL topics from Rob Groothuis which I had found via Google. This summary was not always complete or up-to-date but it gave me a great basis and I annotated that summary with other items that I had to learn by heart. This summary grew into an interesting package of condensed information.
You can email me for the scanned copy. Disclaimer: I do not guarantee correctness. Some words are in Dutch.

Once I had answered all questions of one topic, I saw how good or bad I did. In average I scored about 70% right at the first time. The number of question I could cover in one day varied more than expected from topic to topic. Mass & Balance for instance is easy but takes a lot of calculation time per topic (118 questions per day). Human Performance, for instance, is easy and fast (668 questions per day): I took that for breakfast and dinner.
Every now and then I went back to the books to study and annotate those topics (in orange marker) that come back repeatedly in the questions. Despite my focus on solving the multiple choice questions, I sincerly started to develop a deep understanding of the topic: I was really learning stuff! And on top: it was very interesting: I never got bored with the theory.
I repeated the wrongly answered questions until I had answered all questions right.However I did not unflag them so I could repeat the difficult ones later on. Once I had answered all questions correctly once, I considered the basic study done.
Then I did my Progress Check on Avex for BAFA so I could prove to the pilot school that I was prepared. I was ready to start another topic.
Once I had done the basic study of all topics of one block, I went into repetition mode: reread and study the yellow and orange marked items of the books, study the summary and redo all marked questions until I answered them well again…. rinse and repeat!
The days & hours before the exam bloks I focused on learning the summary, formulas, small details and nasty questions by heart.
About the multiple choice questions
There are really a lot, a lot, a lot of questions. This is my unscientific split up:
in average 70% of the questions is easy to answer. Remember that 75% is the pass-score so that's a good beginning
about 3% of the questions contains "new " stuff like GPS, PBN, EASA law, diesel engines, …
about 25% of the questions are hard
quite a lot of questions are very similar: once you can solve one, you can solve them all
about 5% are really hard questions
1% are plainly wrong or designed to completely trip you: they freak everyone out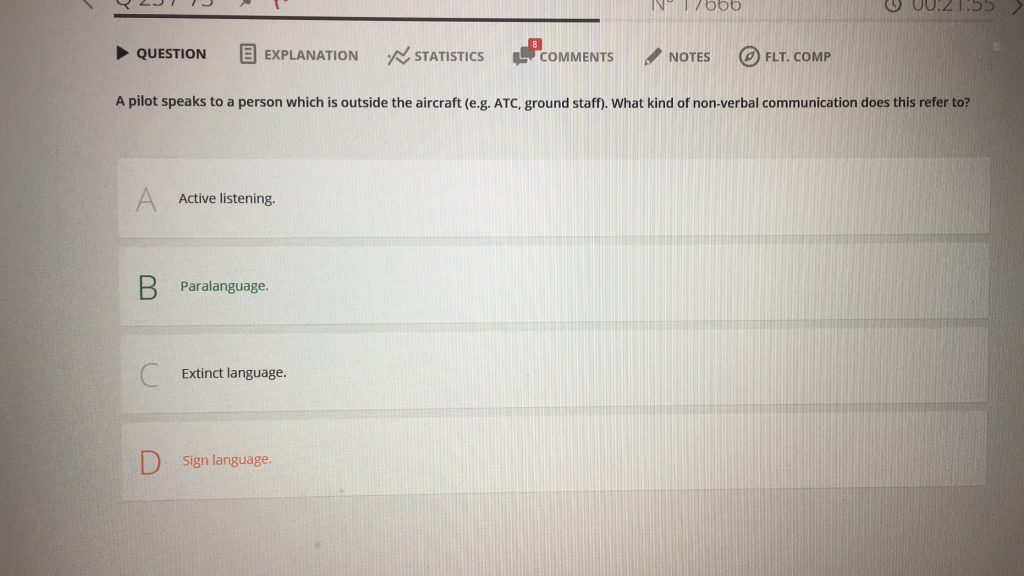 These heuristics I wrote down while I was studying as a tip to myself while doing the exams:
Read the question intensively and completely.
Answer the question that they ask for and not what you expect.
Answers containing "only", "always" are often false.
When really in doubt, the longest answer is sometimes the right one.
The most complete answer amongst several subanswers is often the correct one.
Beware of a negative question.
"All of the above" is often correct, but not always!
When annoyed by the stupidity of the question, don't… just learn it by heart.
When really in doubt, looking for the answer with most similarity amongst answers may  sometimes work too.
Always read all the notes on the diagrams.
Often superfluous info is given to confuse you.
In order to avoid stupid calculation erros, always use a electronic calculator for even the simplest calculation.
Use the CRP-5 circular computer as minimal as possible.
Mark off given information when you used it so you know what info you haven't used yet.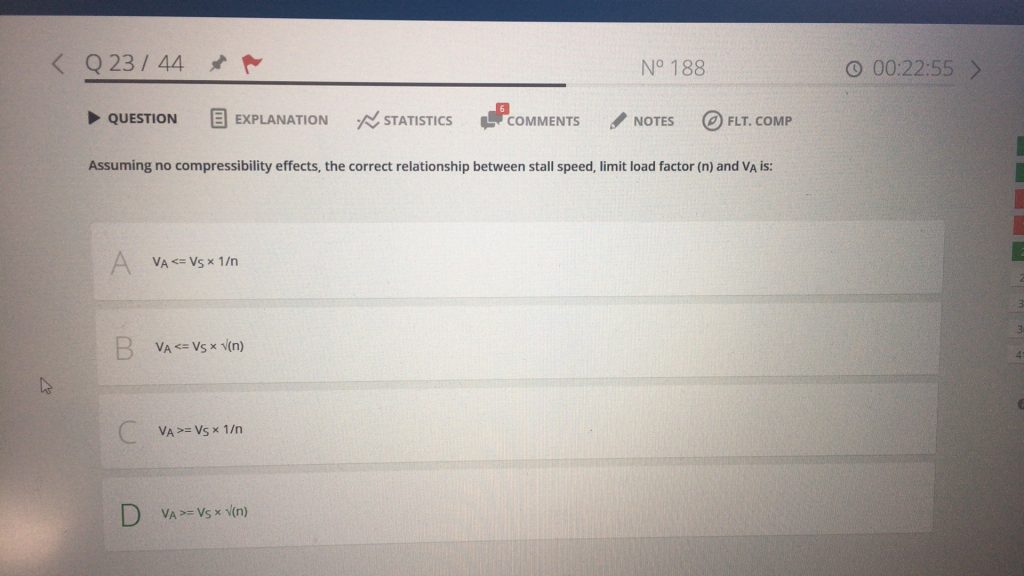 One striking feature of the AviationExam application is the fact that you can read and leave comments to Avex or other students too. Some questions are loaded with comments, and that is a sure-tell sign of a nasty question where people vent on how annoyed they are with that question. That by itself was a form of community-shaping that I appreciated a lot with AviationExam and it helped me getting the boredom of covering all these questions.
It is important to note that the Belgium CAA follows the classic EASA multiple choice system as opposed to the British system where they made the multiple choice more difficult by adding filling-out fields and publishing new questions very often: none of that in Brussels. Having said that, I do not believe that there are people who manage to learn all 15'000 questions by heart in order to pass: you do gather a deep understanding of the topic, even if you concentrate on the QDB!
The 14 topics and their exams
Let's go through the details of each topic now. I kept some statistics on the days of study, repetition, classroom and exam. I also added the number of AVEX questions in their database as well as my perceived level of difficulty and quantity. On the bottom of this page, you can find my total overview.
BLOCK B

This block is the more theory-oriented block of the two, but due to the fact that VFR and IFR comms really don't count, it is also the smaller portion in terms of volume, but not in terms of questions. I did spend 43 days total onto it to cover 8600 questions, which is considerable more time than on Block A (29 days) which has 5600 questions, but I had to warm up to the study.
Meteorology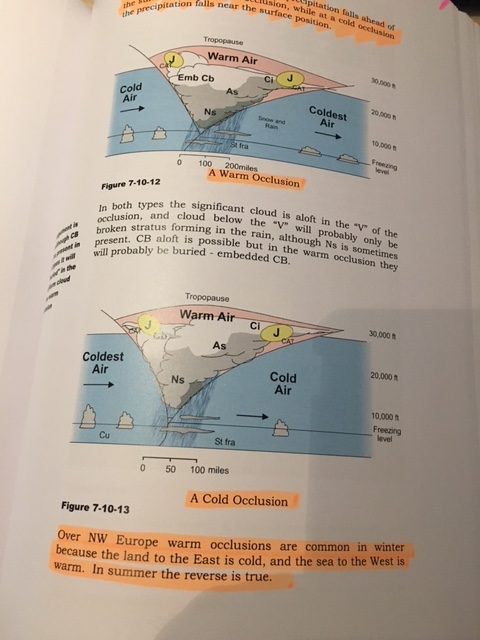 Meteo was one of the most interesting topics and I did learn a lot. The more I studied and went through the questions, the better I grasped the complexity of weather. It was my first topic and I enjoyed studying it thoroughly. It is also very diverse covering things such as forecasts, cloud formation, theory, worldwide weather phenomena and some specific calculations.
I spent 4 days of study, 2 days of repetitions to cover all 2000 questions: the largest number of questions of all… but they go rather fast. We had a good professor at BAFA who had a background in meteorology.
There were  high number of similar questions but not a lot of nasty ones, fortunately. In this topic I learned altimetry and gas laws thoroughly for the first time, and it serves you on many other topics to come.
IFR communications & VFR communications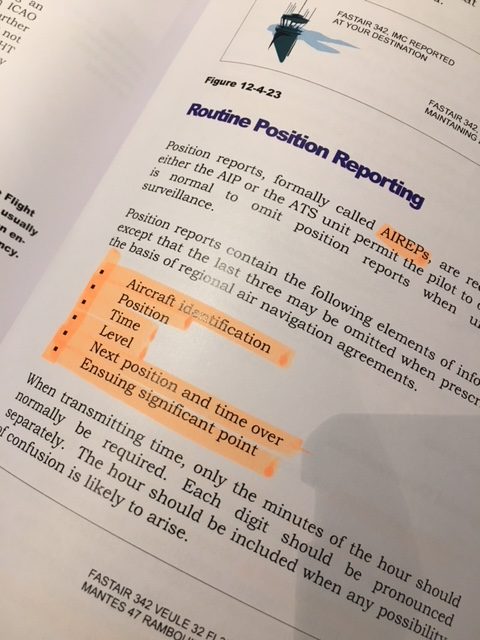 Truely two super-easy low effort topics. They are designed to give you the impression that life is easy for an ATPL student…. so don't be mislead: the other topics are way, way more difficult.
On top, they almost cover the same opics so they overlap for 80%. Both are only about 300 questions each so … easy easy easy.
Nevertheless, in my IFR comms exam I came across a couple of new questions which I could not answer.
The classroom session was super-interesting as the professor basically explained what ATC expects from pilots and vice-versa as he is working Antwerpen Tower as a day job.
Operational Procedures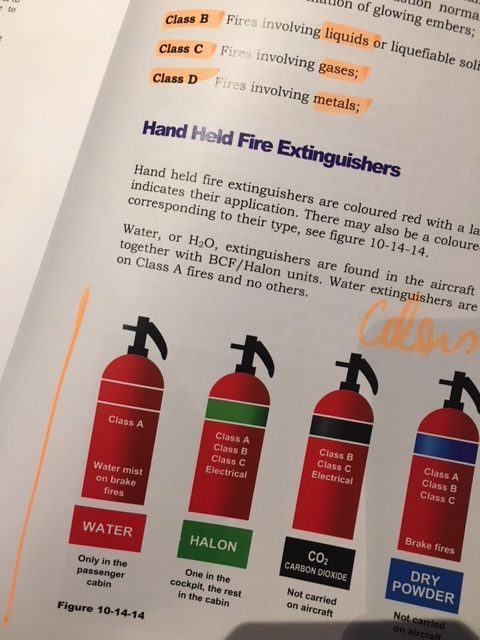 Not my favourite topic because I was constantly annoyed that you have to learn stupid things by heart amongst more interesting things. Things like how many fire extinguishers does an airplane need to have on board etc … Some items were interesting like how to fly the North Atlantic Track system.
Still about 900 questions that I covered in 1.5 days of study and 1 day of repetition.
Aircraft General Knowledge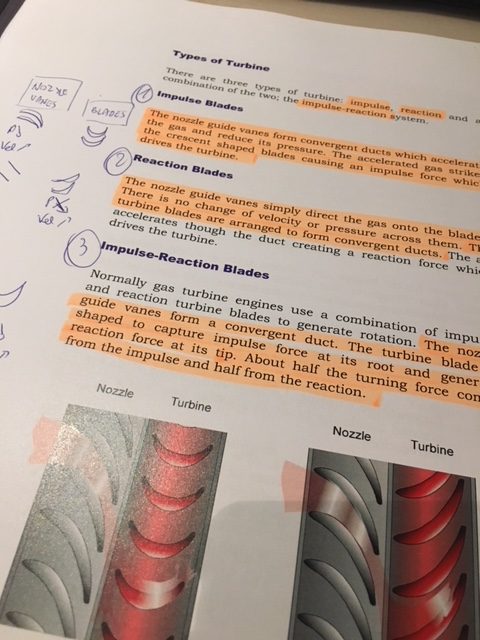 This is a very bulky yet hugely interesting topic! Lots of details, but all useful and good to know. Here my engineering background really helped and I was able to cut through a lot of items with high speed. There are quite a number of questions to: about 1400 so I spend 4 days study and 2 days repetition as my initial scores were lower than 75%.
I liked to learn about jet engines. I appreciated the deep understanding of propeller and carburators etc….
Instrumentation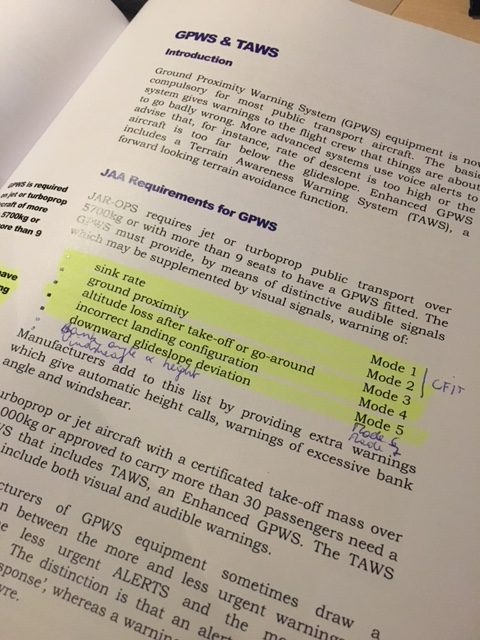 This was rather easy for me because of my electronic engineering and avionics background. Yet I learned a couple of new things, and some of them will be useful in the cockpit. One of the more interesting topics nevertheless!
About 1500 questions, studied in three days awith one day repetition. I didn't enjoy learning the 5 GPWS modes by heart …. oh well …
Airlaw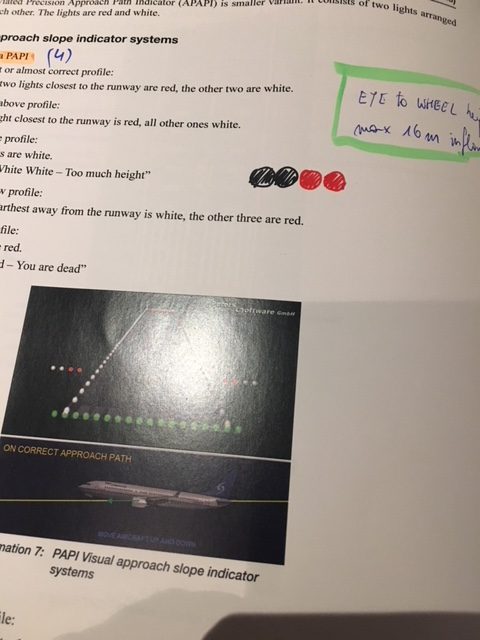 Oh god, I hated this topic: it is small of unrelated pieces of knowledge that you have to learn by heart. I really had to drag myself through the 4 days of study and I had to use 2 repetition days because I had forgotten half. Then I had to spend a lot of time in learning stupid things by heart…. this is not my cup of tea !
In my despair I even started to watch Airlaw Youtube movies … how low can you go !?
Wasted 7 days of my life in total on this topic. Separation minima by time and distance … ICAO annexes, runway markers …. brrrrr
Exams Block B
I had submitted my request for examination to the Belgian CAA and I had indicated my preferred dates. I called them well in advance to ask if these dates were still available, and they confirmed that they would keep them provided I submitted the certificate of my ATO in time. BAFA had to certify that I was ready to sit the exam based on passing the Avex progress check and having sat the required classroom sessions.
I must say that the exams in Brussels are very well organised! They basically only do exams on Mondays and Tuesdays, and it's usually a mix of 10 PPL and ATPL students. It's not only Belgians as quite a lot of students are sent from the Netherlands as those exams are cheaper in Brussels and better organised (they told me).
I was assigned 3 to 4 exams on one day, so I had two days (Monday & Tuesday) for the seven Block A exams. During the exam you cannot take watch, electronic calculator or paper with you and they do check if you cheat (quod non). You can take your own CRP5 and writing utensils though.
Because all Block B topics are based around knowledge (or memory), my exams went faster than the allotted time, even when I reread my responses. During reread, I did find some errors still, so it id definitely important to reread. This is how it went:
| | | | |
| --- | --- | --- | --- |
| Topic | Exam questions | Exam time | Exam Result |
| 050 – Meteorology | 84 | 2:00 | 95,6% |
| 070 – Operational Procedures | 45 | 1:15 | 88,9% |
| 021 – Airframe, Systems, Engines & Electrics | 80 | 2:00 | 93,8% |
| 061 – General Navigation | 60 | 2:00 | 88,5% |
| 022 – Instrumentation | 60 | 1:30 | 96,7% |
| 062 – Radio Navigation | 66 | 1:30 | 92,6% |
| 010 – Aviation Law | 44 | 1:00 | 94,0% |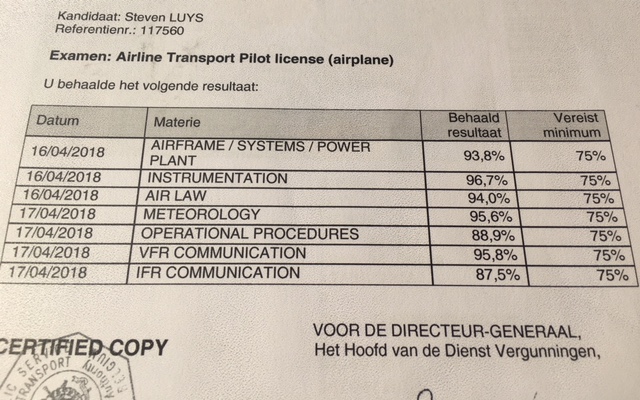 I had passed and I cracked the system by brute force! Block B done…
BLOCK A

Once I had passed Block B, I relaxed somewhat as I knew I could crack the system. However, as my methodology worked, I did discipline myself to follow the same methodology for Block A. I had less time to do it, but I had more experience and less questions.
Block A turned out to be very different than Block B: the topics involved far more calculations and tabulations and less learning by heart. This was good and bad: I don't like learning by heart, but those calculations took a lot more time per question !
Flight Planning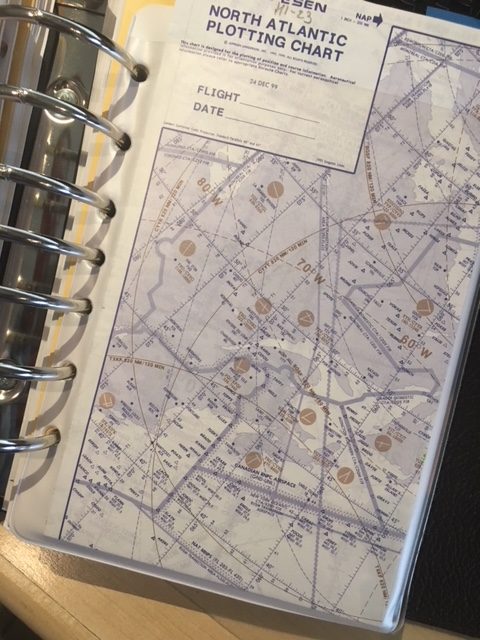 Flight Planning is easy but it takes a lot of time to go through the questions: either it is a calculation question, or it is a map question. For the map question, you have a training binder full of old charts: you need to pick the right chart, find some co-ordinates on the chart, and carefully answer the questions. Quite a lot of tricky questions!
This was the first of calculation & tabulation related topics.
As it was so easy, I decided to do every night one or two question rounds just to relax after a more difficult topic. Nevertheless, it still took me 4 days of study and 0.5 day of repetition.
Performance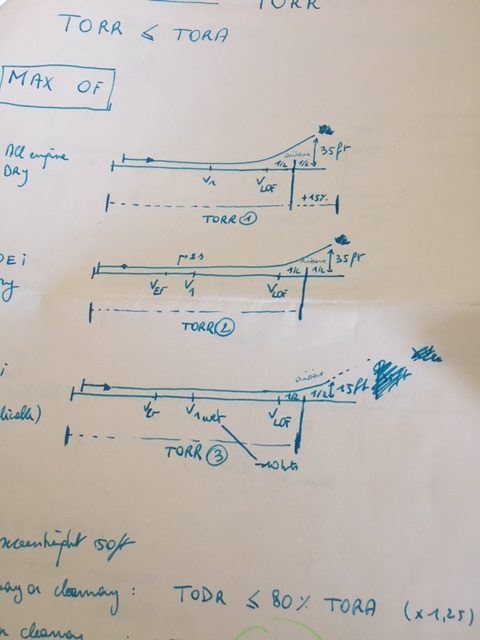 Performance was for me the most difficult topic of all. It's not inherently impossible but you do need a higher level of abstract thinking, and you must understand how certain parameters are influencing one-another. My lack of jet aeroplace experience was not helpful.
This is second topic that involves calculation and tabulation.
After a one day of study, I became frustrated by my lack of understanding, so I restarted completely: I decided to restudy the Jeppesen book and make a good summary. 11 summary pages later, I finally grasped the topic and the rest was downhill from there. Nevertheless, this topic became quite a drag for me.
3 days of study but two days of repetition. Plus I was nervous for this exam !
Mass & Balance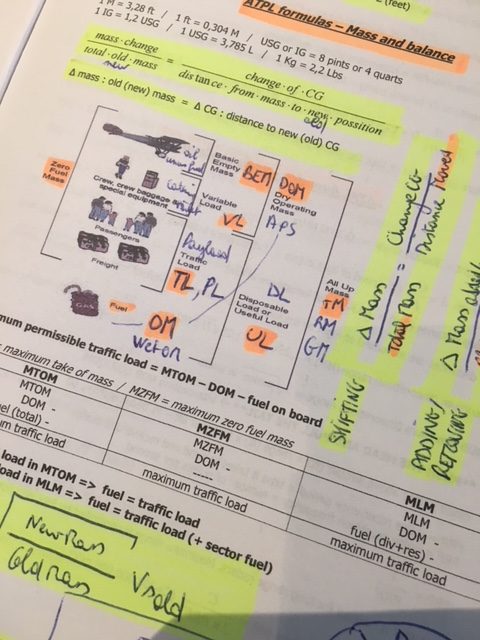 This again is an easy topic, but I overlooked the time it takes per question to answer them: lots of small easy calculations which take time. After a while you start to pre-empt the answers.
This is the third topic involving lots of calculation and tabulation.
In all honesty, I did over-learn this topic: 3 days of study, 1/2 day of repetition.
Principles of Flight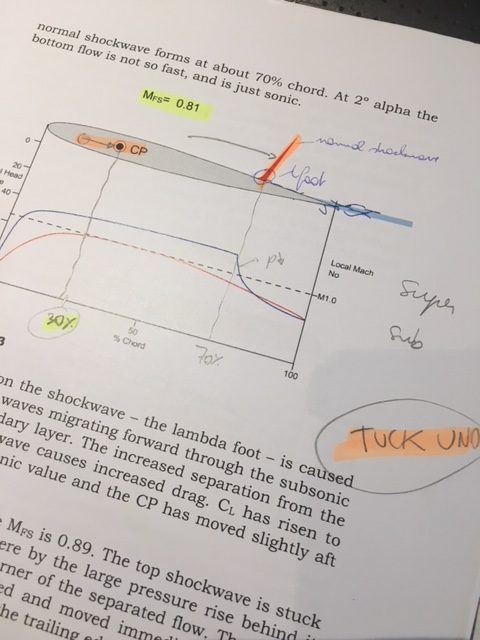 I was dreading this topic as it is known to be one of the difficult ones. But I admit, I enjoyed studying every minute of it! It is the core of flying and after a while you start to deeply understand the laws of aerodynamics.
Also the teacher at BAFA did a good job to explain some particular details: clearly a guy who is passionate about his job.
It took me 6 days to study and cover 1800 questions (second largest after meteo) and 1 day to repeat: hard but do-able.
General Navigation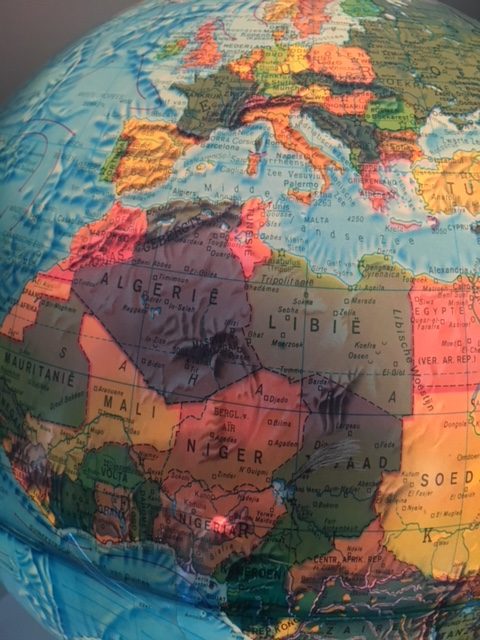 General Navigation is a beautiful topic: you learn a lot of new stuff and it is useful. Now I understand what the curvature of the earth does to co-ordinates. I also appreciate different projections on a map and I can seamlessly calculate time differences over the globe. During study I used my fourty year old lighted plastic globe to understand those concepts.
The professor at BAFA was really helpful in re-explaining some concepts. Liked it!
The tests and the exam are very practical: a lot of small calculations in limited time and that makes it fun. Took me 4,5 days of study and 0.5 of repetition for 900 questions.
Radio Navigation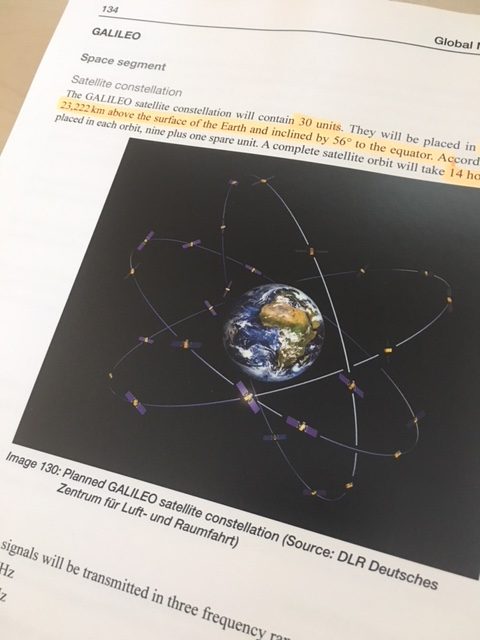 RadioNav was also one of my favourites because I just like the radio stuff. I learned a lot of extra things particularly on Mode A/C/S SSR, DME, and quite some new items were added like GPS, Glonass, and yes Galileo. In the Avex database there were a number of questions on Performance Based Navigation (PBN) but none of them came up during the exam in Brussels.
We had an interesting classroom day at BAFA and we ended that day with one particularly difficult question o a VOR. The professor had it wrong initially, but than we understood and agreed on the correct answer. Surprise … during the official exam, I had that very question …. and of course it was easy for me then: you follow the 70° radial to the VOR …
This was the last real topic I studied and it was all downhill from Principles of Flight: 3.5 day of study, 0.5 day of repetition for its 1000 questions.
Human Performance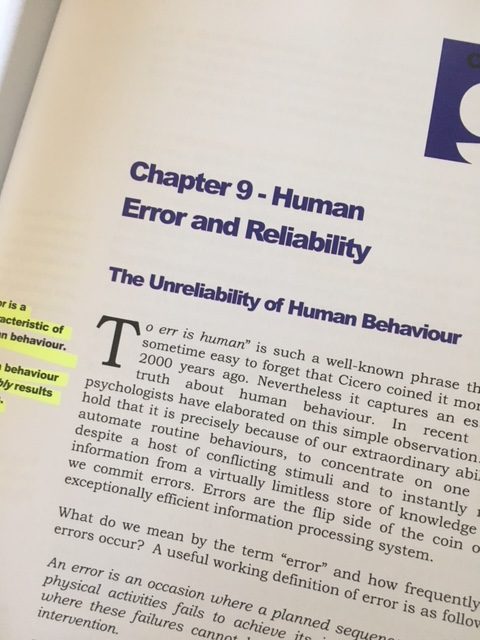 To be honest: I did not study a lot for this topic as the questions were intuitively easy. So I decided to study the questions when I had some free time, or when I was bored with other topics. It became like a point of relaxation: to do another round of 48 Human Perfomance questions. I did them for breakfast, lunch and dinner !
All concepts remain easy but here and there you find some nasty questions. Too many questions on hypoxia, carbon monoxide and hyperventilation : it was ridiculous.
The BAFA teacher was interesting and when he covered the syllabus, a lot already stuck in my memory, making the questions even more easy.
1.5 days nett of study (mainly after hours) and 1/2 day repetition.
Exams Block A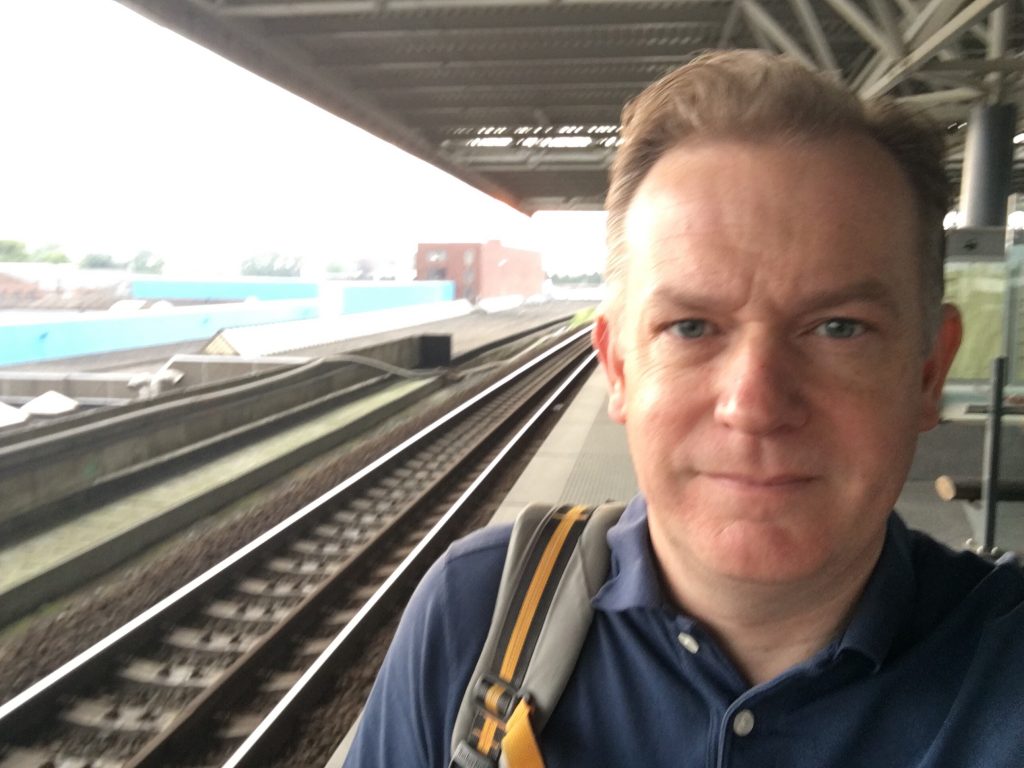 After 37 days of intense study of the Block A topics and passing the progess checks, I was ready for the  second round of exams in Brussels. Again, I went by train both days.
All exams went well except I did not have time left to reread all questions for Performance … my dreaded topic.
This is how it went:
| | | | |
| --- | --- | --- | --- |
| Topic | Exam questions | Exam time | Exam Result |
| 033 – Flight Planning & Monitoring | 44 | 1:00 | 87,7% |
| 032 – Performance | 35 | 1:00 | 91,1% |
| 031 – Mass & Balance | 25 | 1:00 | 100,0% |
| 081 – Principles of Flight | 44 | 1:00 | 88,6% |
| 061 – General Navigation | 60 | 2:00 | 88,5% |
| 062 – Radio Navigation | 66 | 1:30 | 92,6% |
| 040 – Human Performance & Limitations | 48 | 1:00 | 97,9% |
I passed !!! What a relief ! What a satisfaction !
Overall I scored 92.7%, which considering my limited time of 72 days study, makes me happy.
Conclusion, thanks & next steps
So it is possible to study and pass your ATPL exams in 72 days… even if it took you 9 years since you first started. I learned a lot and was able to deepen my aeronautical knowledge a lot. Most topics are hugely interesting and it is immensely satisfying to be able to solve difficult questions.
I don't think I would have been able to garther the necessary continous motivation if I would have studied this monster after working hours and in weekend: I believe my motivation would have run out because in the evening you are basically tired from work. I'd advise all modular distance learning students to find long stretches of free time to deeply focus on a topic.
You also need a community of fellow students around you to avoid to start feeling lonely. The AviationExam tool offers this virtually in the comments section.
I want to thank:
Family, friends, ex-colleagues for their support and their patience with my aviation obsession
My new employer for their patience
AviationExam for their excellent tool and community building effort. But now I am glad I am done with their questions …
Rob Groothuis (unknowingly) for his ATPL summary
My fellow students Bart & Joachim for their support
Marina and Charis from BAFA, as well as their professors
The Belgian CAA for their impeccable exam organisation
Some Facebook & Youtube ATPL communities for their support
Next steps: doing my Commercial Pilot License and associated Multi Engine Piston class rating on my way to Flight Instructor.
---
Total overview:

---