I cannot get enough of this summer flying! So came the hottest day of the year, and how to seek refreshment better than flying high to seek the cold temperatures. In view of my quest to fly to airports closeby that I had not visited yet, I choose to fly to Cerfontaine (EBCF) in the south of Belgium.
I picked up the Cessna 172 again, and set course southeast with my son as co-pilot. We passed abeam the ship lift of Strépy.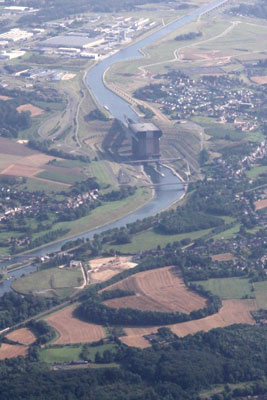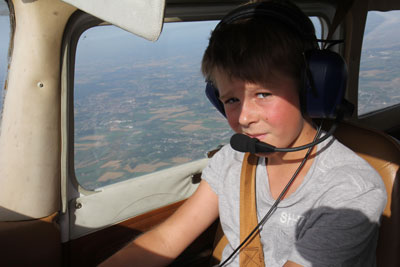 And in order to avoid Charleroi airspace, we squeezed ourselves in a narrow aircorridor between France and the TMA of Charlerio. In France we could see Maubeuge airfield (LFQJ) where we were told to watch out for parachutes.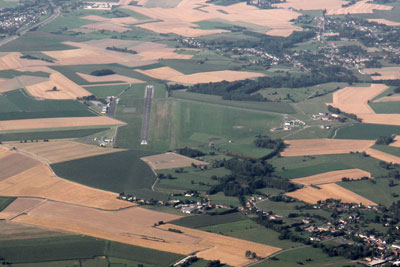 Cerfontaine airfield (EBCF) is reasonably new and a beautiful new investment that the local governments should be applauded for !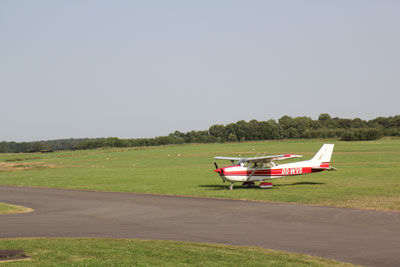 Now it is privately owned and it was buzzing with activity, especially parachute jumping from a Cessna 208. The landingsfee was paid for by the tourist service of the nearby lakes, who also provide free mountainbikes to get there !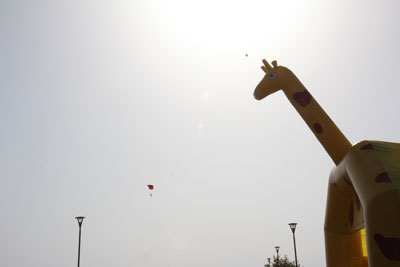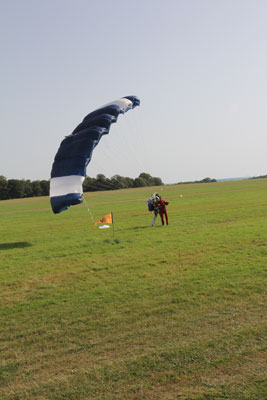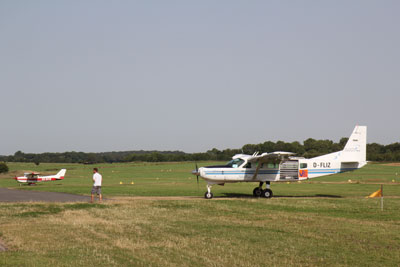 In a hangar I discovered this water beauty: a Lake amfibian.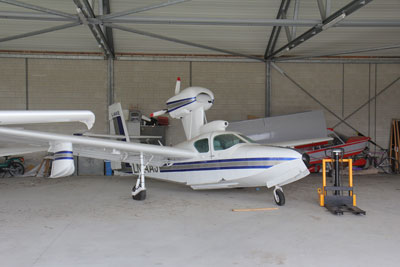 What a nice airfield: we will certainly come back !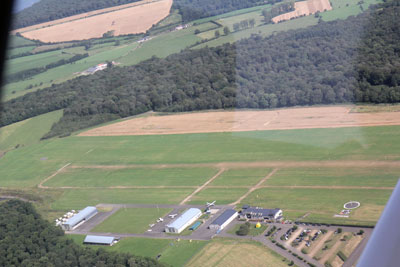 When flying back home, I negotiated FL80 (8000 feet) altitude with Brussels Control: everything lower was simply too hot …