It was the most beautiful winterday of the year. Weather was severly CAVOK and freezing, so good for the visibility and for the engine performance ! Four pilots on board the beautiful Mooney M20J N201DJ rented from Horizon Air. Tanks filled to the level of max gross weight, and off we went from Lille (LFQQ) in France southwestbound towards Caen (LFRK) in the Normandy region.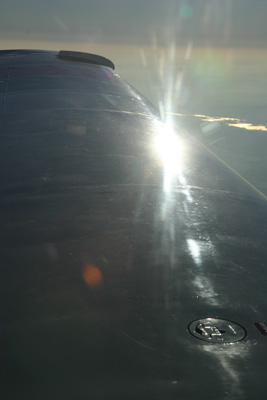 Quartering tailwinds from the east pushed our already high airspeed upto a groundspeed of 185 kts in cruise at FL080 … gorgeous !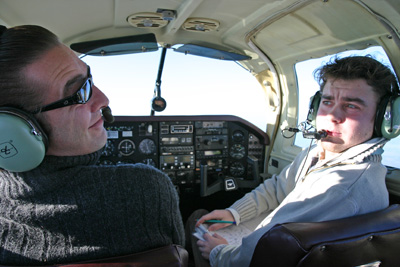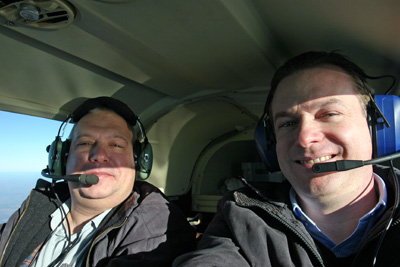 Passing overhead Deauville airport, we heard ourselves called as fast traffic passing overhead … a perfect ego booster !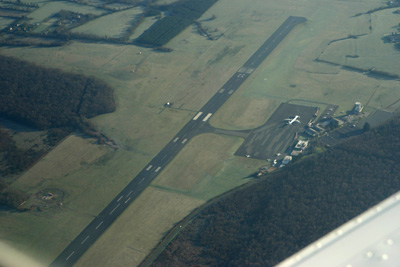 And after less than an hour, we were descending already towards Caen with the North Sea at our port side.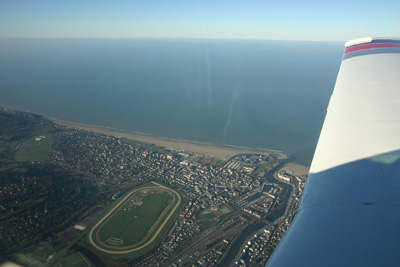 After the ILS rwy 31 approach, Michael circled to land to the south to land on runway 13.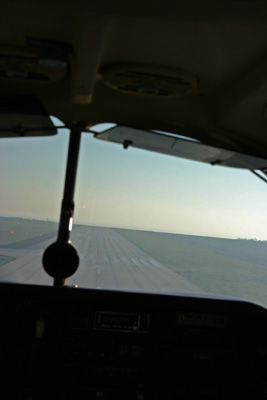 As four heroes, we descended our aircraft to me met by … nobody on the tarmac…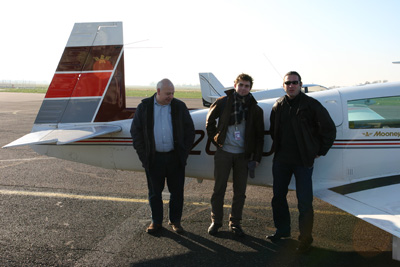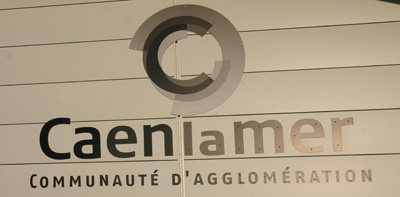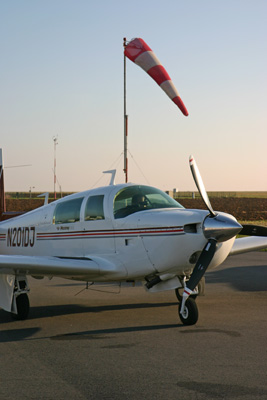 Caen was a surprisingly large city with lots of historic buildings all built with the local white sandstone. A good lunch and a quick walk on the market made us decide that it would be worthwhile to spend more time here.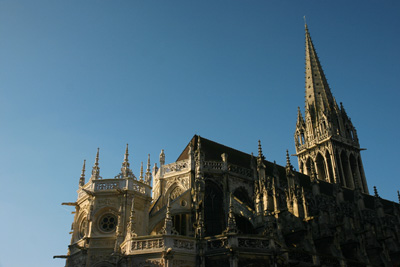 On the return we passed alongside the dramatic Honfleur bridge over the Seine river estuary near the port of Le Havre. I have taken this bridge by car a couple of times and have been awed away by its size… but from FL070 is looks so petite !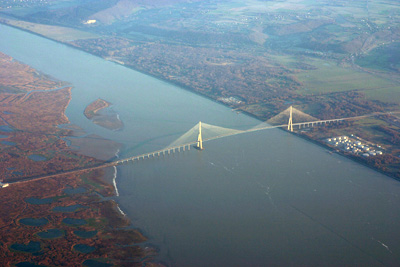 There is one rule in flying: tailwind on the going means headwind for the return ! So we were only doing 120 kts over the ground…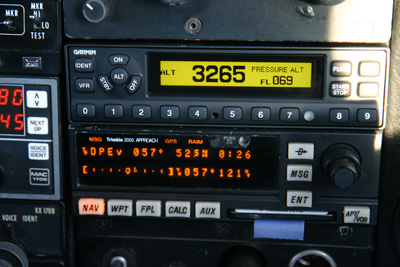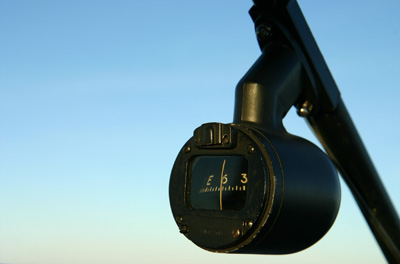 By that time, sun was sinking into the Atlantic towards the west … and we switched on our christmas lights in the cockpits …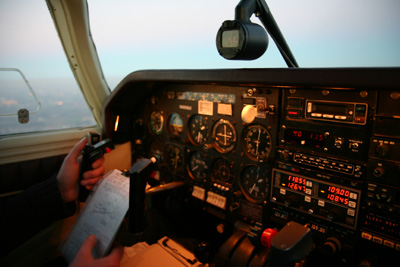 A beautiful VOR/DME runway 08 approach into Lille brought us back to the earth.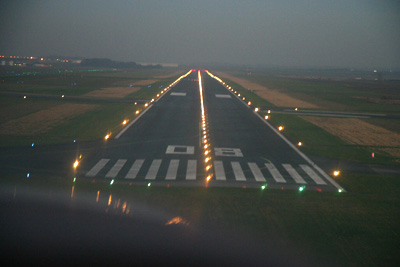 Thanks Michael, Johan & Romain for the great day.