This was one of the long promised flights to friends: "Sure we can go flying together". As I have had my fair share of postponements and cancellations due to weather, mechanics, private interruptions, I proposed to play it smarter this time. So I proposed and booked three sunday afternoon flying slots far beforehand. Whatever happened, we would have spare slots. And we took the second slot.
My friend wanted to get his son in the right hand seat, and I like exposing people to the magic of flying, so that's what we did. The challenge was the 30 knot wind. Not that it was a problem: it was along any runway I had planned to use, but still, we would feel the wind.
I briefed the flight on the horizontal elevator of the Cessna 172 OO-WVS of the flying club in Kortrijk.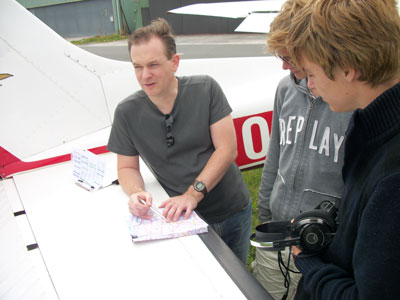 And in line with the checklist and the POH, the engine was started.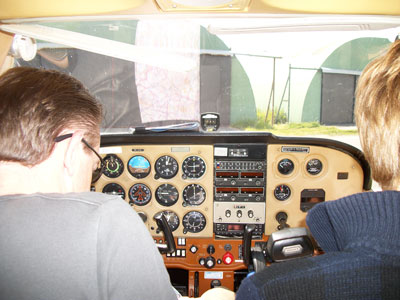 We took off from runway 24 at Kortrijk … almost like a helicopter would do in boyhood's fantasies: straight up ! Courtesy of teh 30 knots headwind.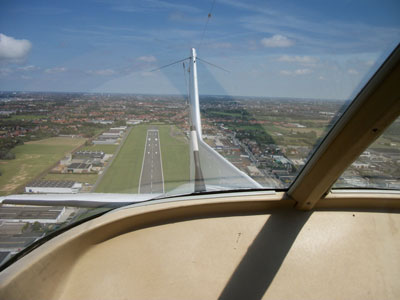 We followed the classic coastal as featured in Urselitis: EBKT – KOK – EBOS- COA – EBUL, or Kortrijk to Koksijde, to Ostend, to Knokke en straight to Ursel. All the while I tried to explain as much as I could about flying to my friend's son: the bug had to bite !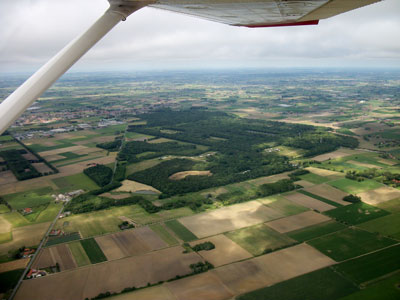 Ostend airport (EBOS) as seen from the coast.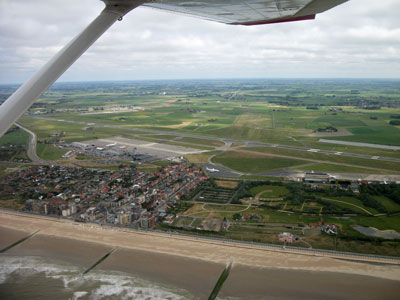 And this is the Ostend Casino: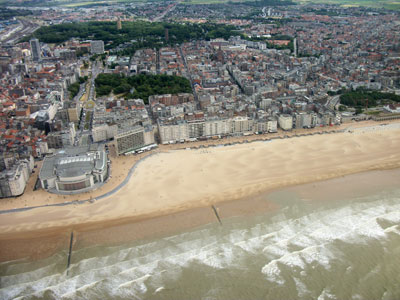 The port of Blankenberge: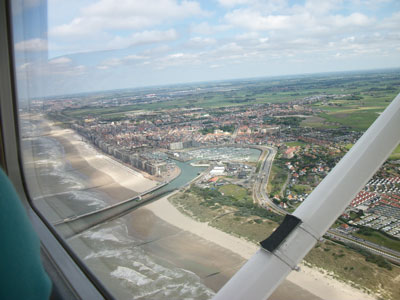 And after leaving the coast, Ursel came in sight after some 10 minutes.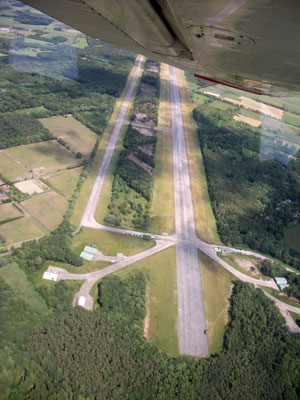 Gent under the wing: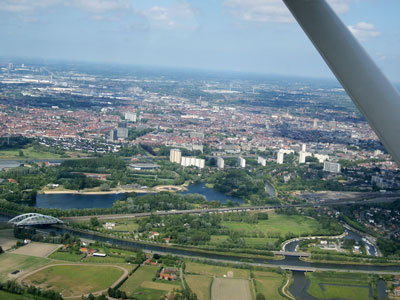 We also planned to circle about the house to take some pcitures. As the 30 knots wind drifted us away, we were turning eggs into the sky instead of circles, but it all worked out fine.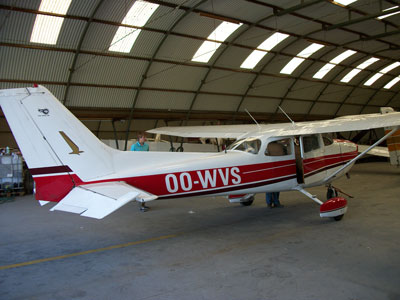 Pictures by Stephan. Thanks !