My job called for a business meeting with colleagues in Sankt-Vith, in the eastern part of Belgium. As I had tried a couple of times to fly to Spa, I wanted to use this opportunity to take another shot at making it to Spa Sauveniere airport. Eventually two colleagues had the guts to join me in the Mooney to Spa. And I was lucky that one of them is a gifted photographer, so you can admire his pics below.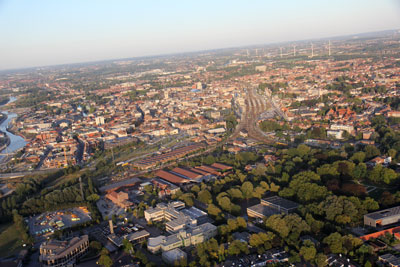 I filed IFR from Kortrijk (EBKT) to Spa (EBSP. As Spa has no intrument approach, I planned to switch to VOR once I passed the Olno (LNO) VOR. The planned route took me from Kortrijk to MAK then to Olno and direct VFR into Spa. Pretty straightforward, albeit that it took me almost overhead Brussels International airport. Although I filed FL090, I stayed at 4000 ft to avoid nasty clouds above.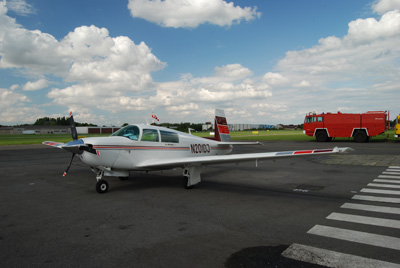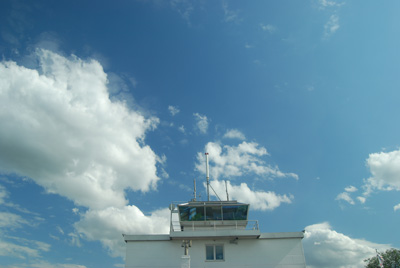 Take-off from runway 25 with a left turn direct to Mackel. I contacted Brussels Departure immediately and was cleared to 4000 ft.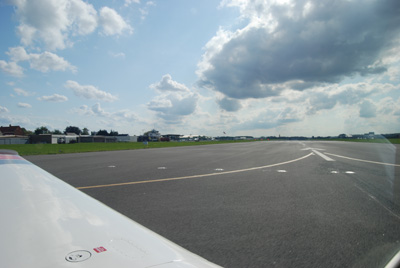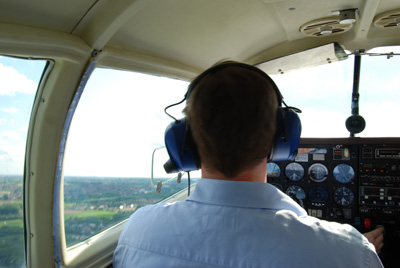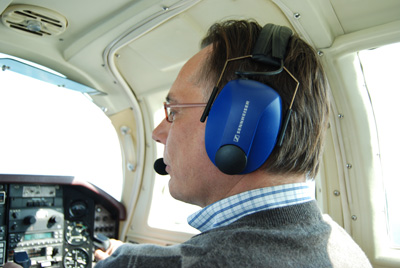 We passed south of Brussels airport and overhead the military base of Beauvechain with its parallel runways.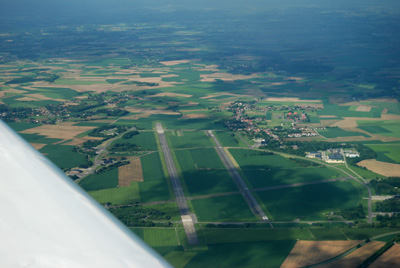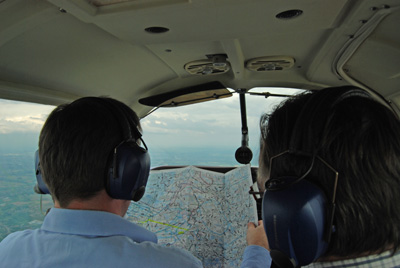 Al Olno VOR I turn right towards Spa: I had practised this VFR part back home the night before in MSFS to make sure I would recognize the airfield well from afar. At that point, heavens were turning from white into murky gray with patches of black. A rainshower showed us in what direction Spa was to be found …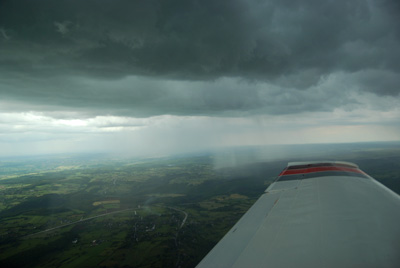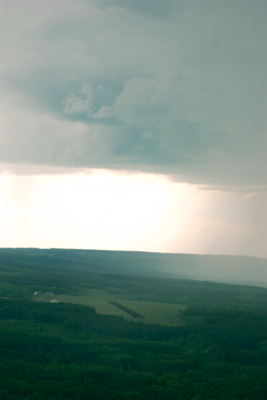 Landing was uneventful. The runway is rather short in Spa (800m), but my calculations and the headwind removed any questions.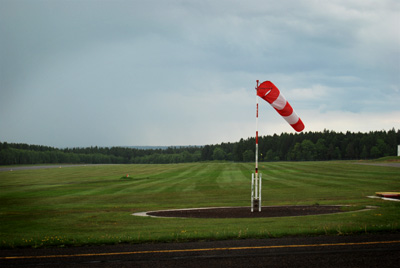 The next day, we returned to the airfield. Weather was better, but a bit hazy. I had filed again IFR to Kortrijk, and I called upfront to Brussels to receive my IFR clearance on the ground.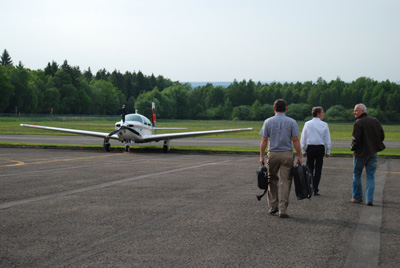 My colleague was fully ready for the flight !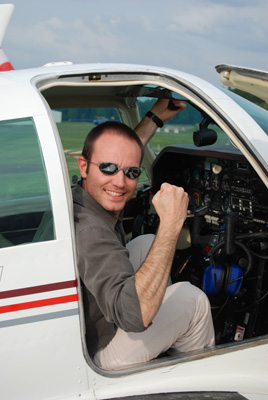 While I prepared the airplane.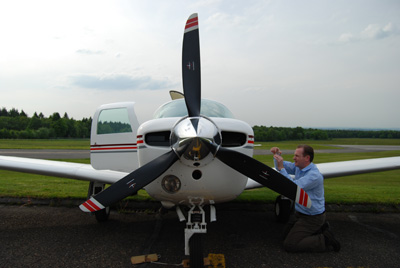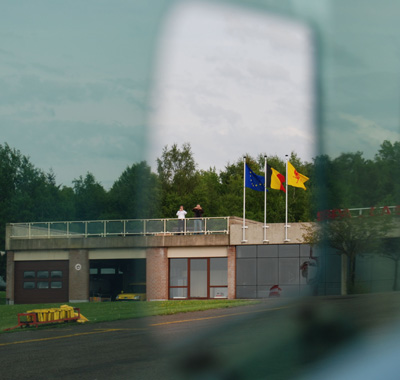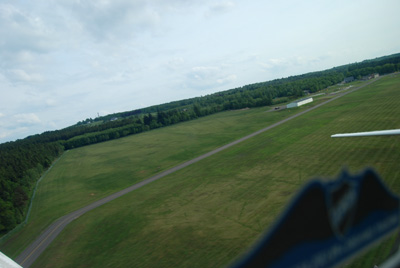 We climbed to FL090. During the climb, at around 4000ft, and still in uncontrolled airspace, but under control of Brussels Radar, we had a close encounter with another Mooney. I guessed he passed about 200ft above me while I was climbing. I complained strongly about that to Brussels Radar, and her excuse was that I was still in uncontrolled airspace … so far for positive separation …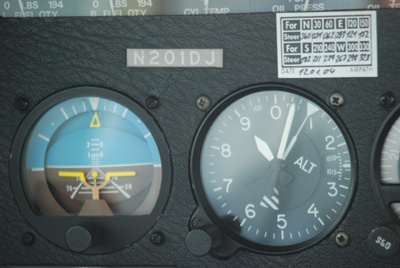 While passing south of Brussels Internation airport, a Saudi 747 Cargo came on my active frequency. At the same time, I saw the beast making a left turn a couple of thousand feet below my cruising altitude of FL090. Brussels Control called the Beast: "Saudi xxx, climb and maintina FL080". The Saudi pilot read back "Climb and maintain FL180", which the controller corrected: "Negative, claimb and maintain FL080 because there is a light traffic 1000ft above you". Then the controller informed the Beast of my presence to his 9 o'clock, 1000ft above him. And I had to inform Brussels that I had him in sight. The Monster turned below us, giving us a great photo-opportunity ! Once passed me, he was cleared to his higher altitude. Yes: size doesn't matter that much in the air !

Passing above Waregem, in the descent into Kortrijk, already aligned with the Localiser.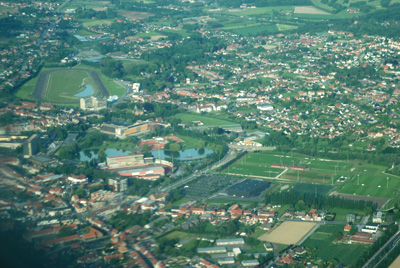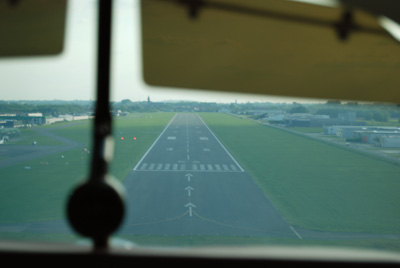 Great flight, great team. Thanks for the pics, Steven.