Is there anything more pleasant than taking the neighbours out for flying? A fully loaded OO-WVS light airplane, reasonable weather and a very motivated photographer in the right seat of the cockpit were the ingredients for a perfect excuse to fly.
We selected the coastal trip again, with a scheduled stop in Ursel (EBUL) for a drink. The course-line took us over Diksmuide, where the annual 'Ijzerbedevaart" was running at its end, next to the Ijzertoren.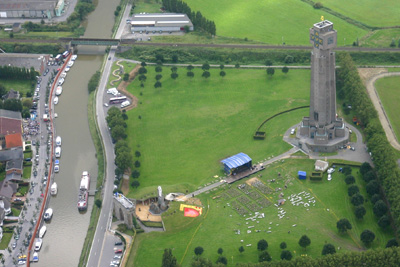 We followed the complete coastline. De Haan's beach was beautiful in the sun: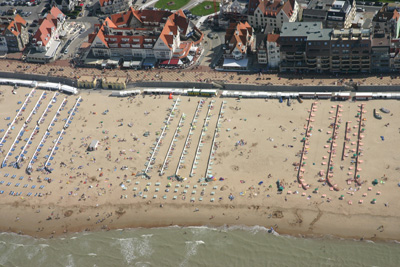 Along the coast, I passed controls to Gert, who kept our Cessna airplane on course and on the right altitude … Ostend Approach was looking on our back, you know!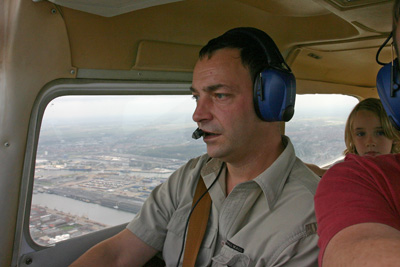 We passed over the Pier in Blankenberghe and its nice pleasure yaught port.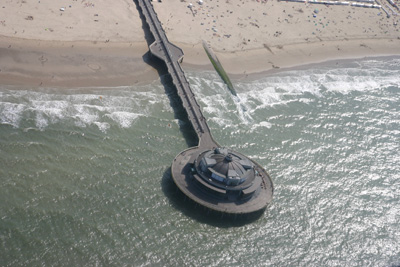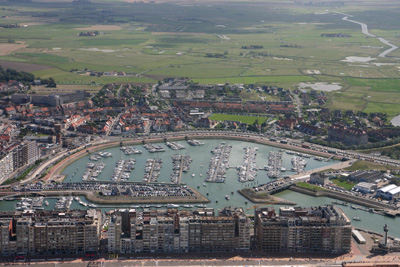 A 2000 ft overhead, followed by a long downwind for runway 25, brought us at final in Ursel.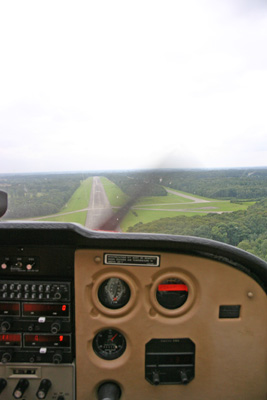 A drink and the pleasant surprise of 0 EUR landing fees, kept us in the good mood. Note that my drink was non-alcoholic, of course !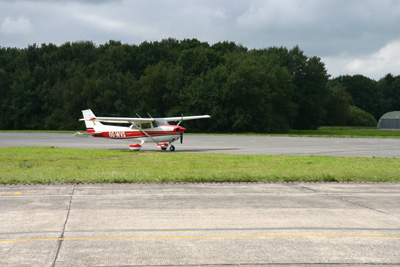 We took off and set course to our town via Mackel (MAK) NDB.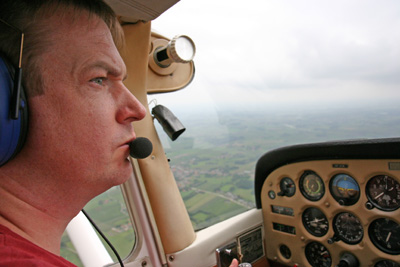 Some photo-opportunities 360°s over our neighbourhood … hope the neighbours didn't complain (those I had on board, liked it !).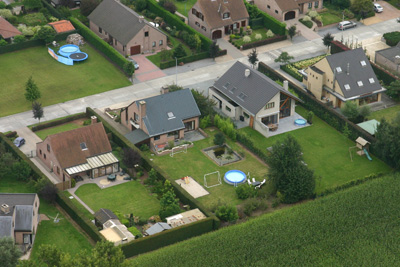 Our local castle…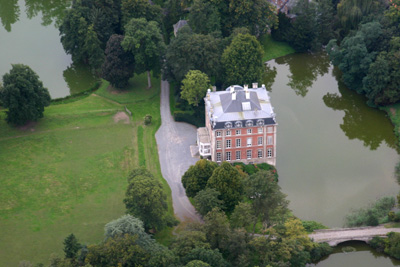 And the next castle in Kruishoutem: Aishove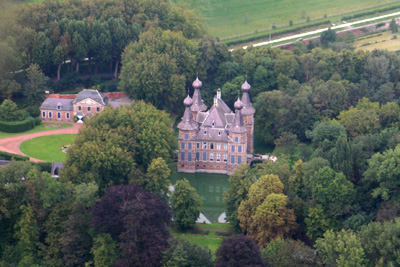 A small detour via the city centre of Waregem: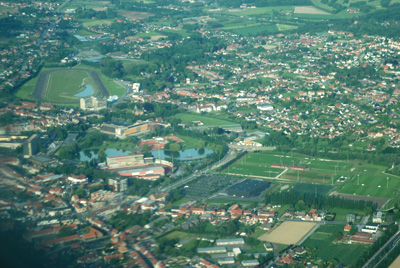 And a 06 landing back in Kortrijk. Is our neighbour going to become a pilot?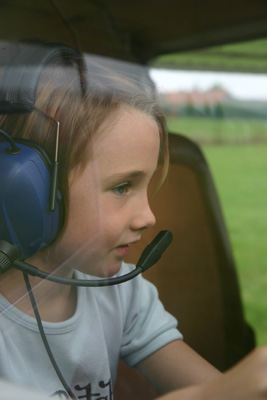 Later that evening, over an alcoholic drink (of course), we saw an old doubledecker approaching the airport.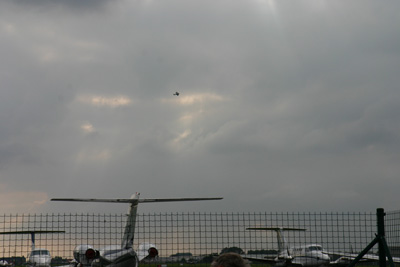 It turned out to be two Stampe SV-4s who are residing in Kortrijk: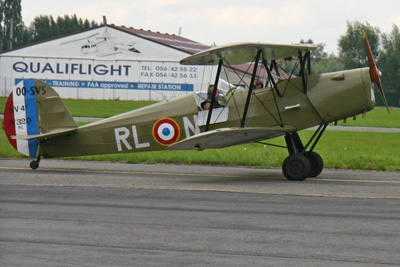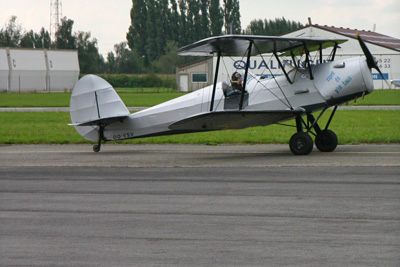 Kids were happy … a strong crosswind from the left pushed them more and more towards the airplanes 😉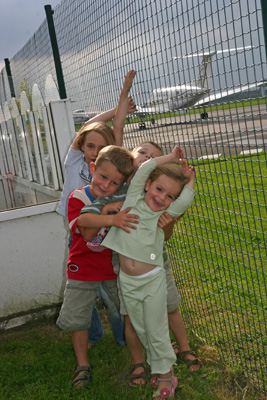 … dreaming about flying? About airplanes? I hope so !