In order to be able to fly solo with an aircraft that has a retractable gear, a constant speed prop and flaps, one has to be endorsed by a flight instructor as per American FAA rules.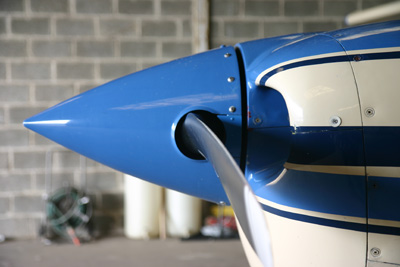 Today was the day that I would obtain the endorsement, albeit that I had flown such complex airplanes before, but never solo.
It was one of those totally CAVOK mornings, where airways are painted in the blue sky by early charter jets flying the uppers.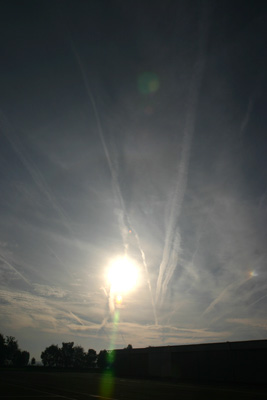 We gathered in the worn-down GA terminal at parking E in Lille Lesquin (LFQQ). I had prepared my stuff by reading through the Cessna 172 RG Cutlass II Pilot Operation Handbook. My instructor really checked me out, and I must say that I learned a lot of extra things.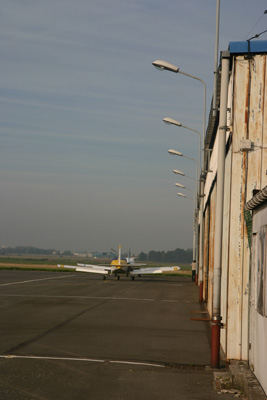 After the briefing, we went to the airplane: a beautiful, well equipped and maintained Cessna 172 RG Cutlass II.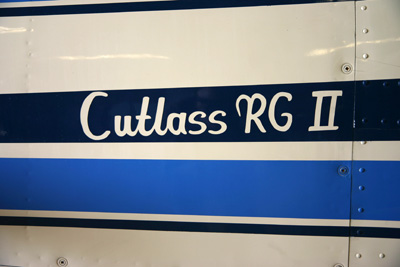 Did this beautiful monster hold any surpises for us?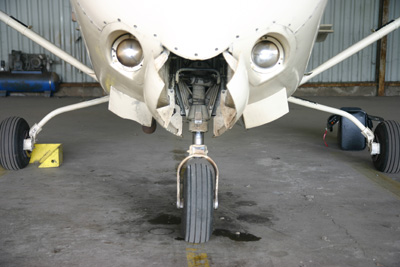 After the preflight we got airborne. My instructor took me through sharp turns, slow flight, stalls and other classics. Of course, we also practised a Gear Extension failure: handpump the thing 35 times ! We topped it off with three landings.
Again, I learned a lot, and that's what this training is all about ! My logbook now contains the Complex Endorsement. I can now start flying the Mooney solo legally after some extra training.