As expected yesterday, the weather was not good enough to fly today. An occluded and a cold front were passing over the Gibraltar Strait, affecting all cities such as Rabat, Tanger, Jerez, and bringing rain, low clouds and worst off all: a lot of "T" in the TAFs, in the form of TSRA an TCU. Not good enough for IFR either.
Even here in Marrakesh, much more to the south, the day started with rain. The hotel manager, however, full of weather wisdom, said that it never rains long in Marrakesh. We didn't believe him though.
We decided to take the day off. So no flying stories or flying pics today. It was also a welcome break in the heavy flying schedule that we are operating in.
So we took a stroll in the old area of Marrakesh, the Medina, and I would like to take you along here in the form of pictures: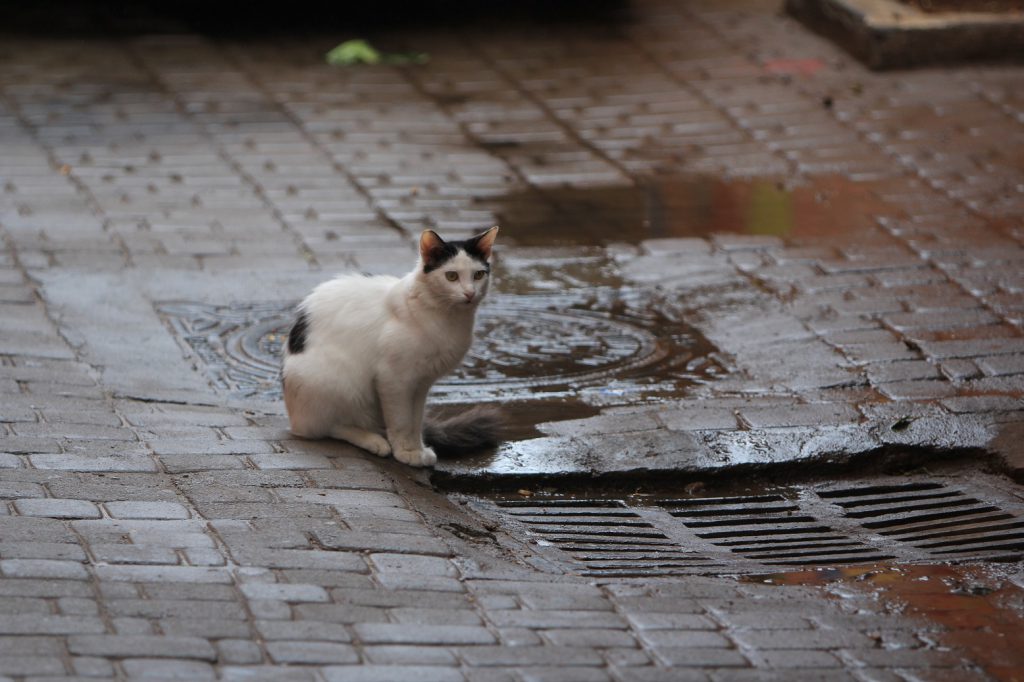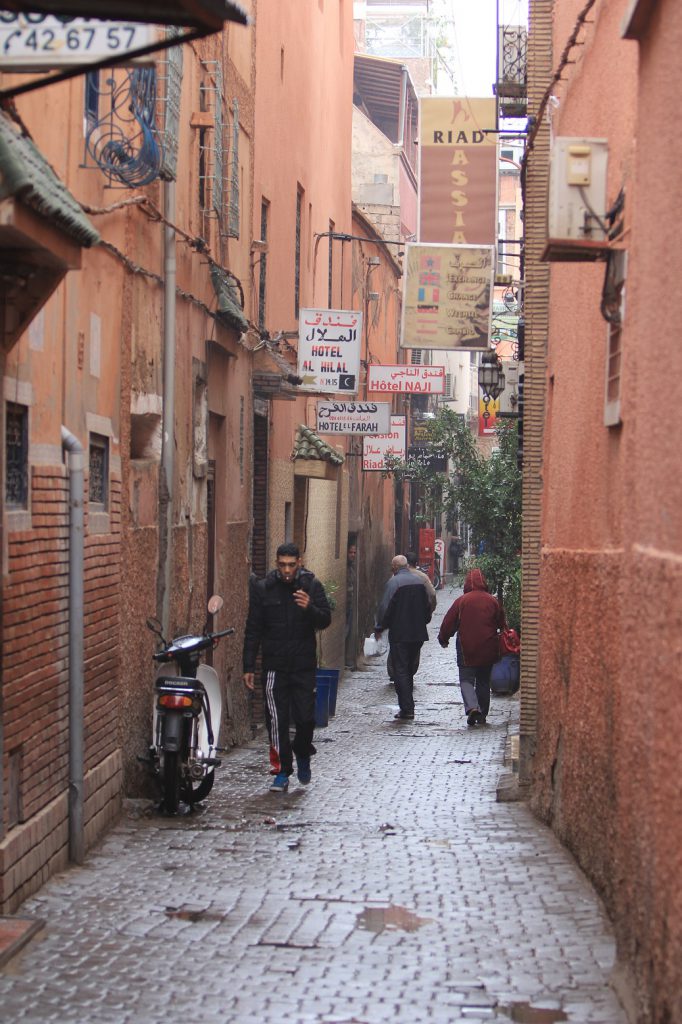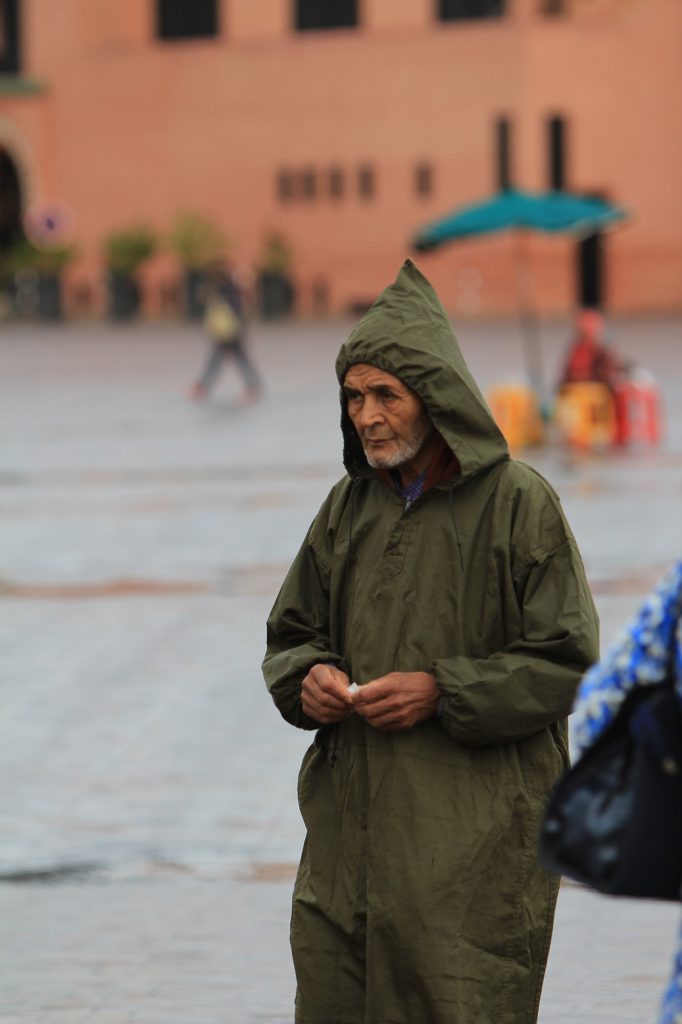 We walked again to the Jemaa el-Fnaa, Africa's busiest square. This morning, however, due to the rain, the street artists were rather late to show up.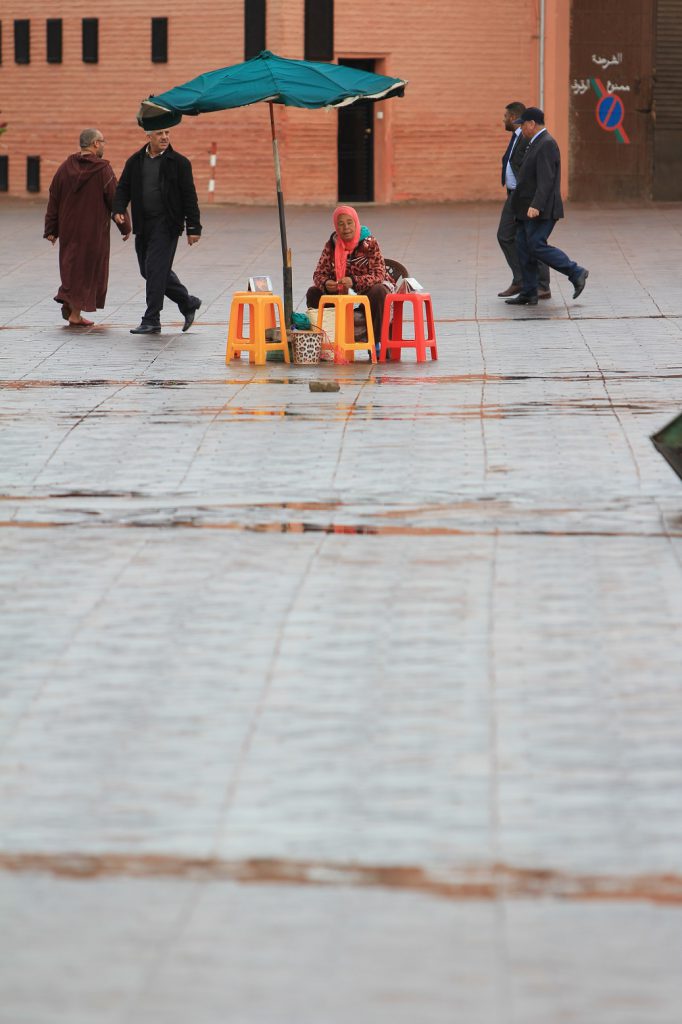 The classic snake charmers were there, and we had ourselves seduced to take a look at their craft:
We should add, however, that their main craft was getting money changed from our wallet to their pockets in a very charming way !
We continued our walk through the Souq.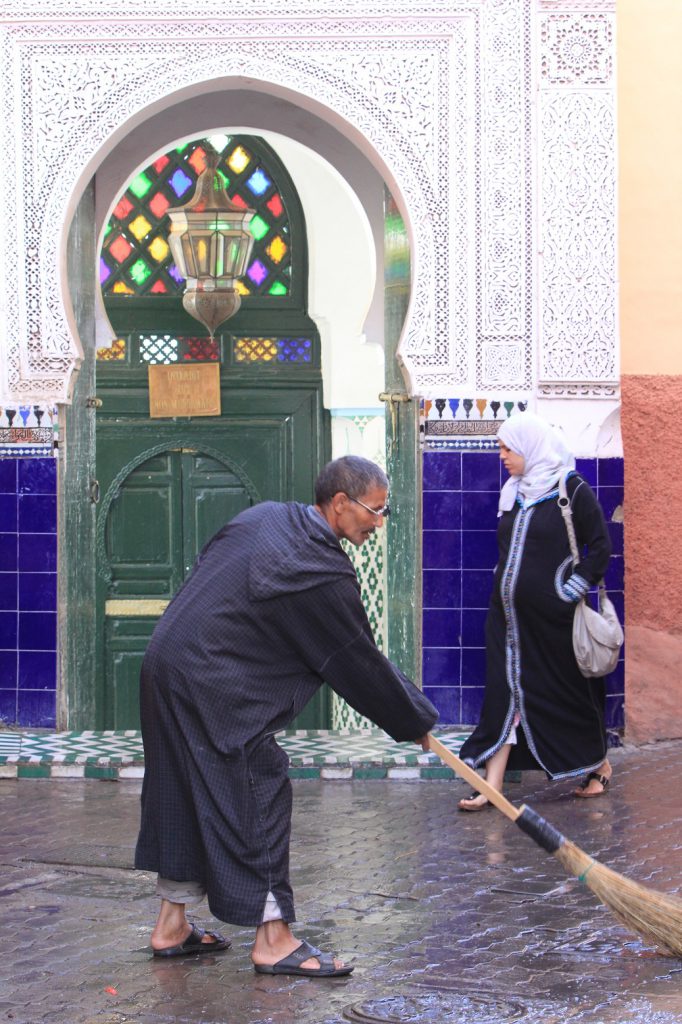 Of course the rain stopped and the sun came out. The local guy was right.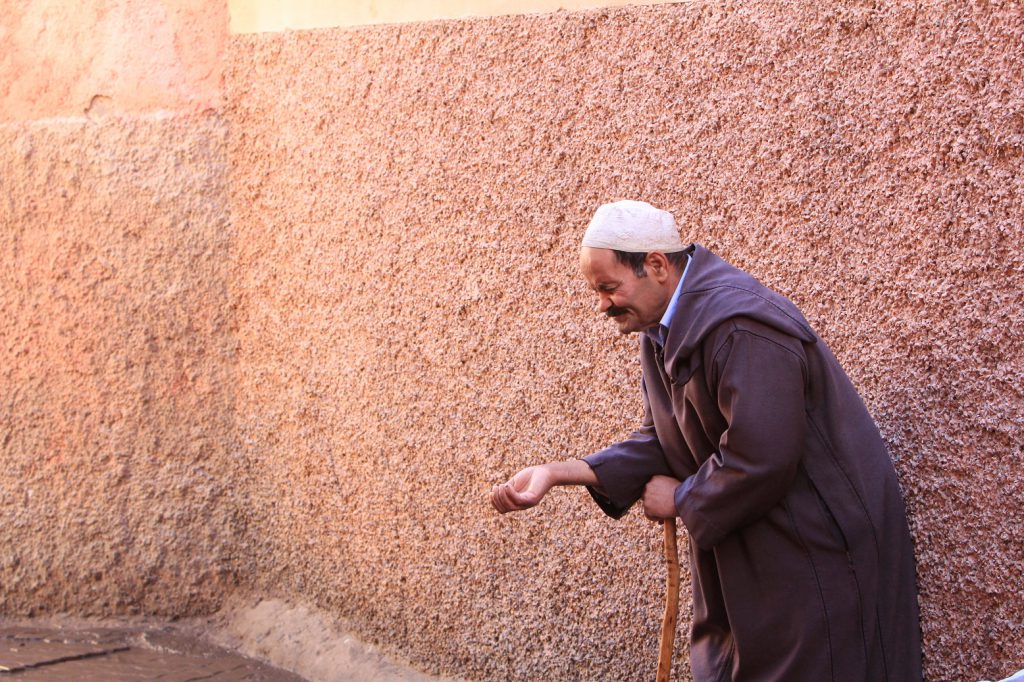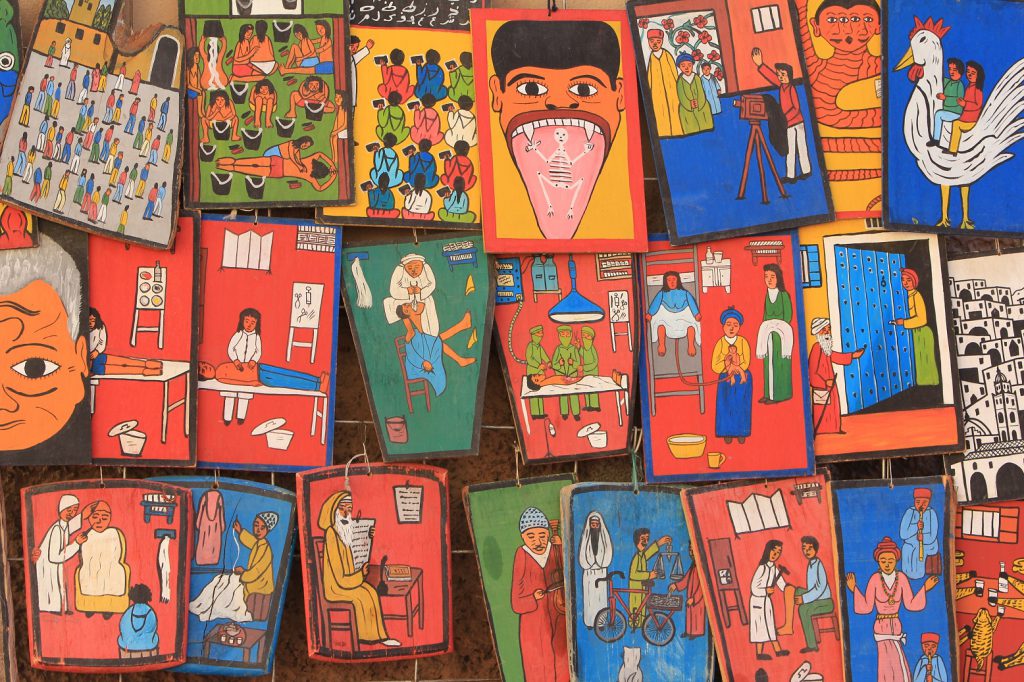 In between all stalls, somewhere hidden in the small roads, we found the Ben Youssef Madrasa. Actually, we did not find it, but we asked a boy to show us the way. The boy gathered three additional friends, and so we were escorted by four 8-year-olds to that school, whereupon they asked for money, of course … all a fun game.
The Madrasa is very beautiful and extremely finely decorated.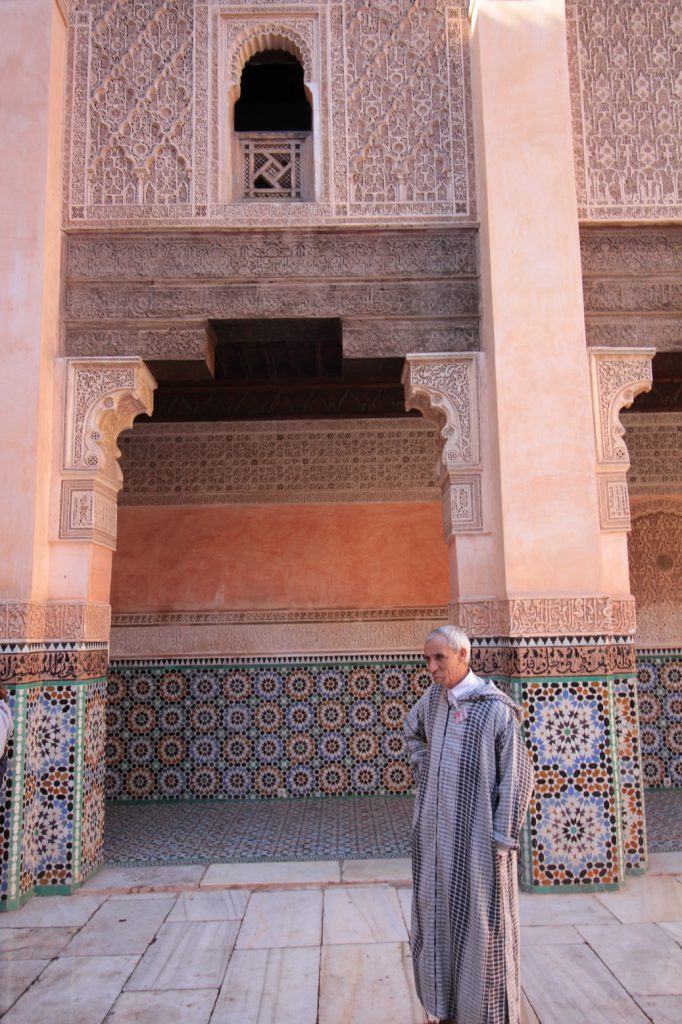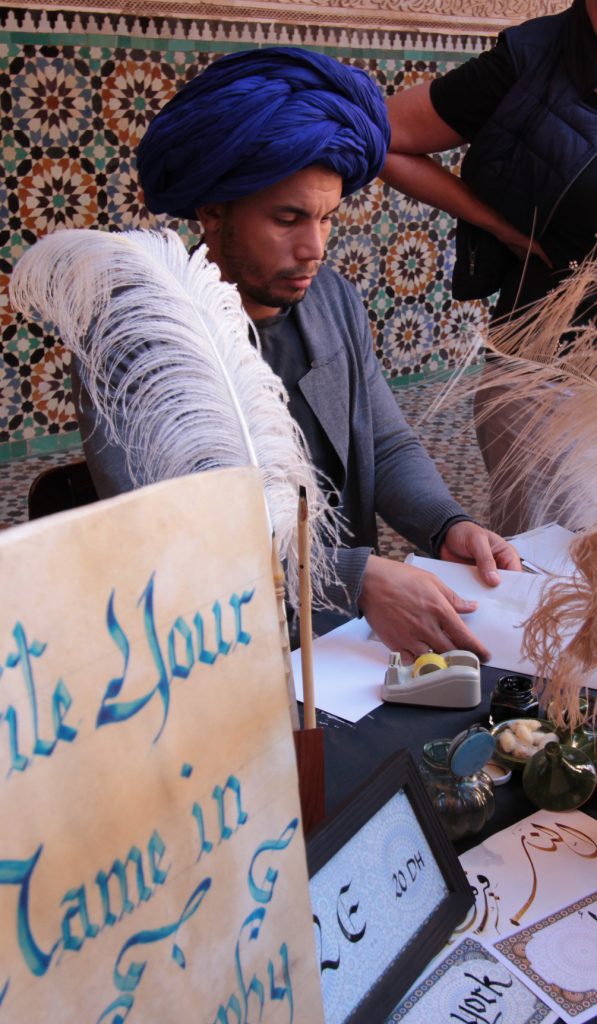 … drawing plenty of tourists from all over the world.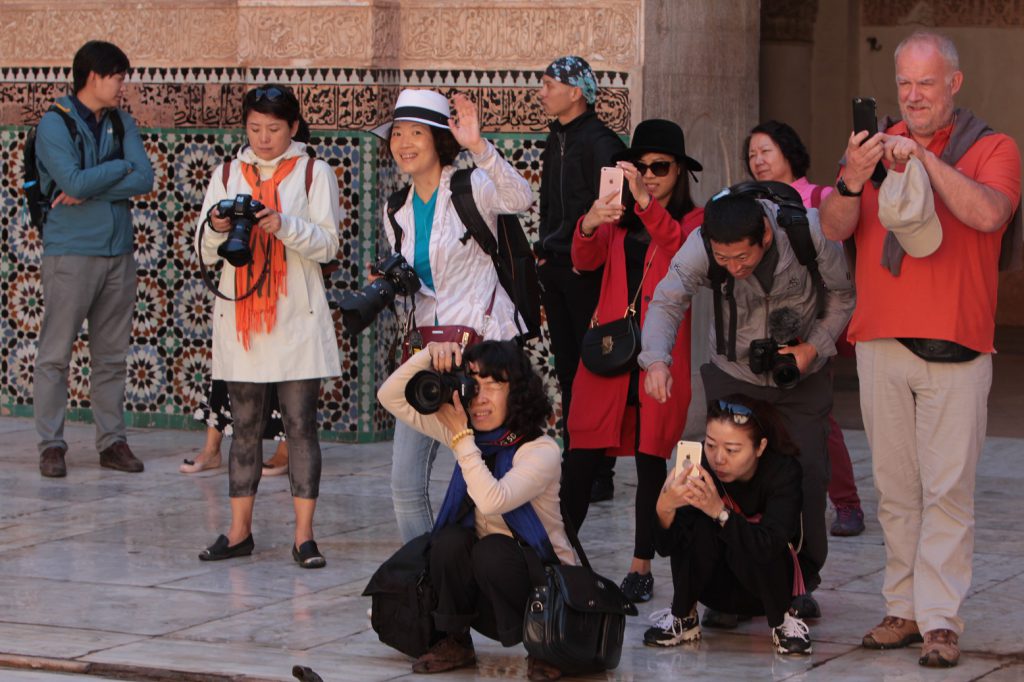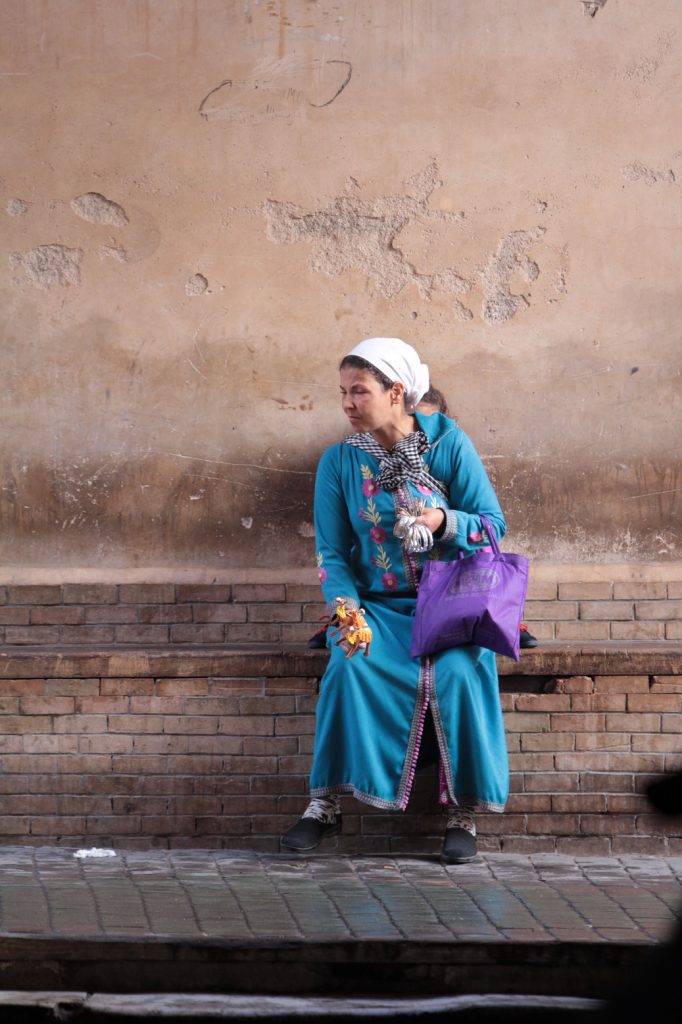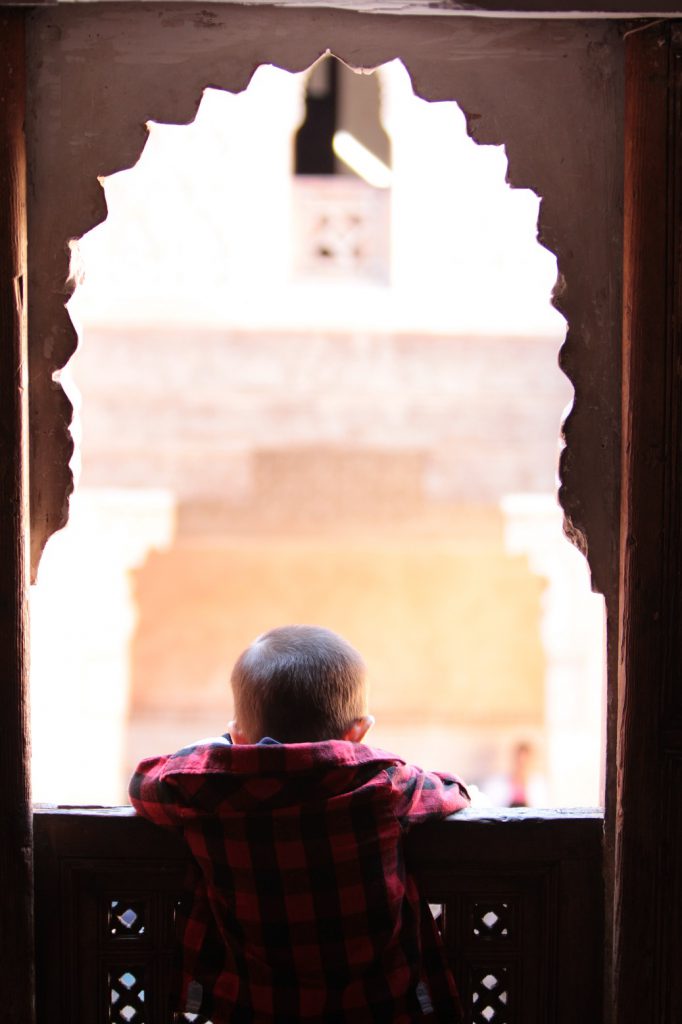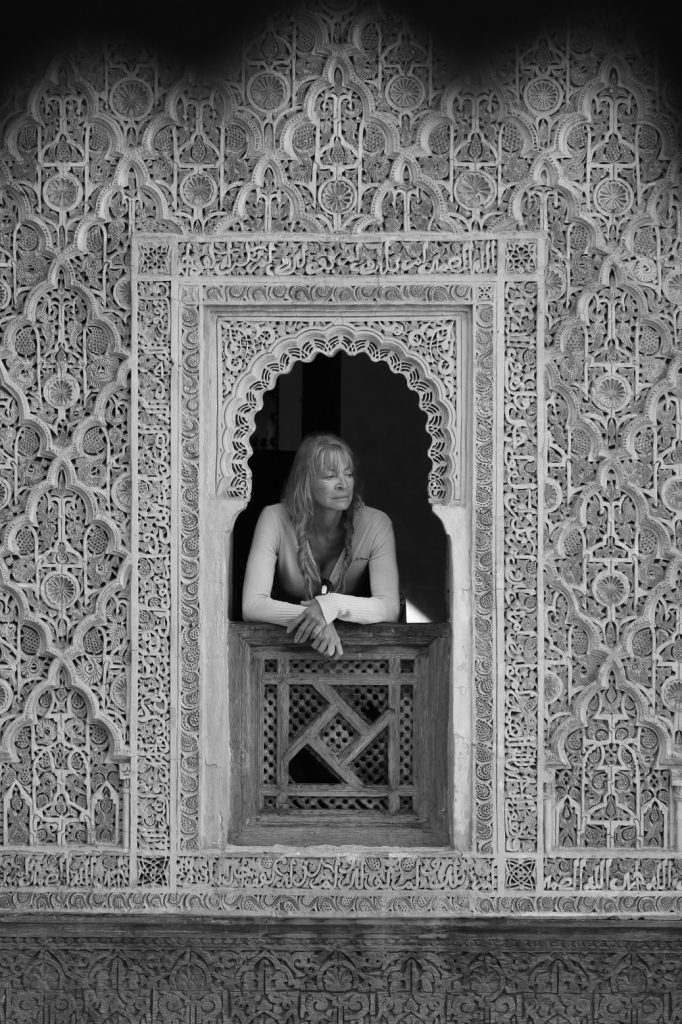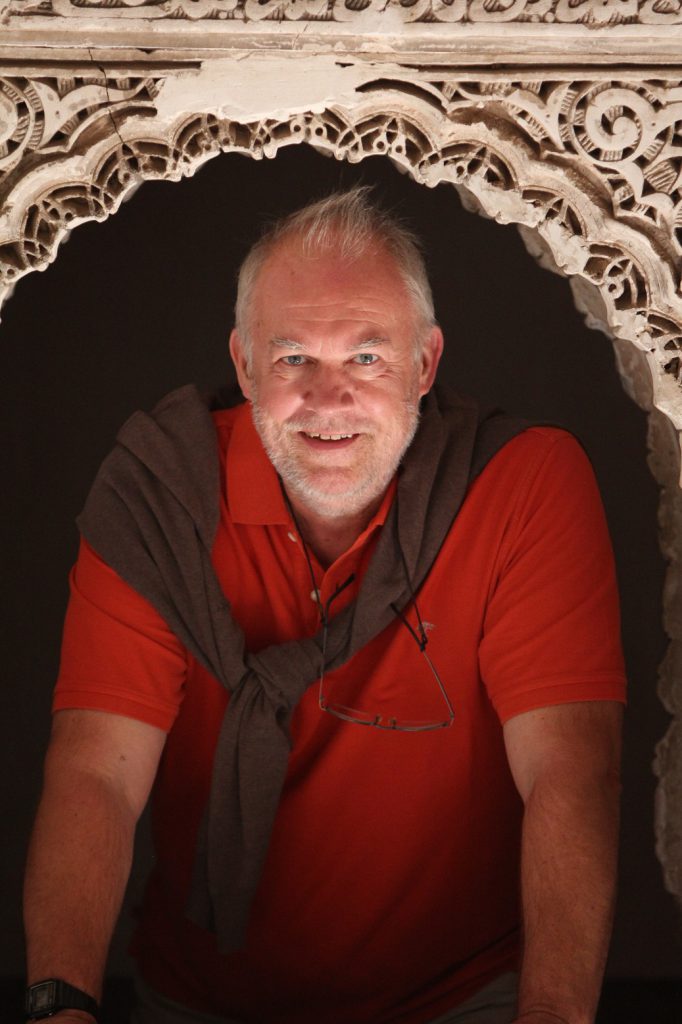 We continued towards the Photography Museum.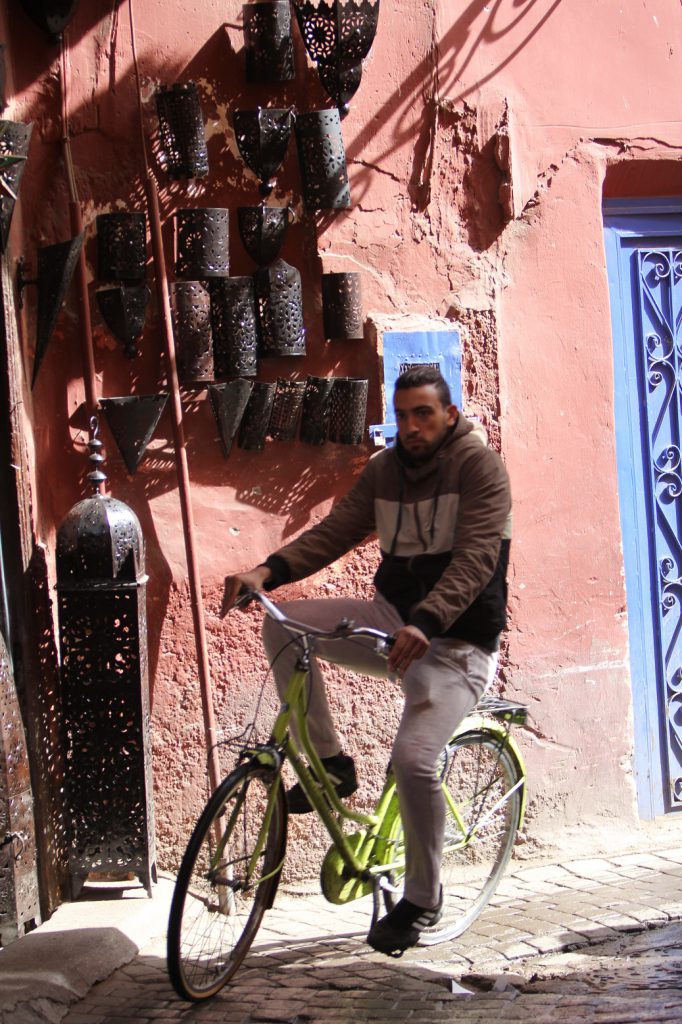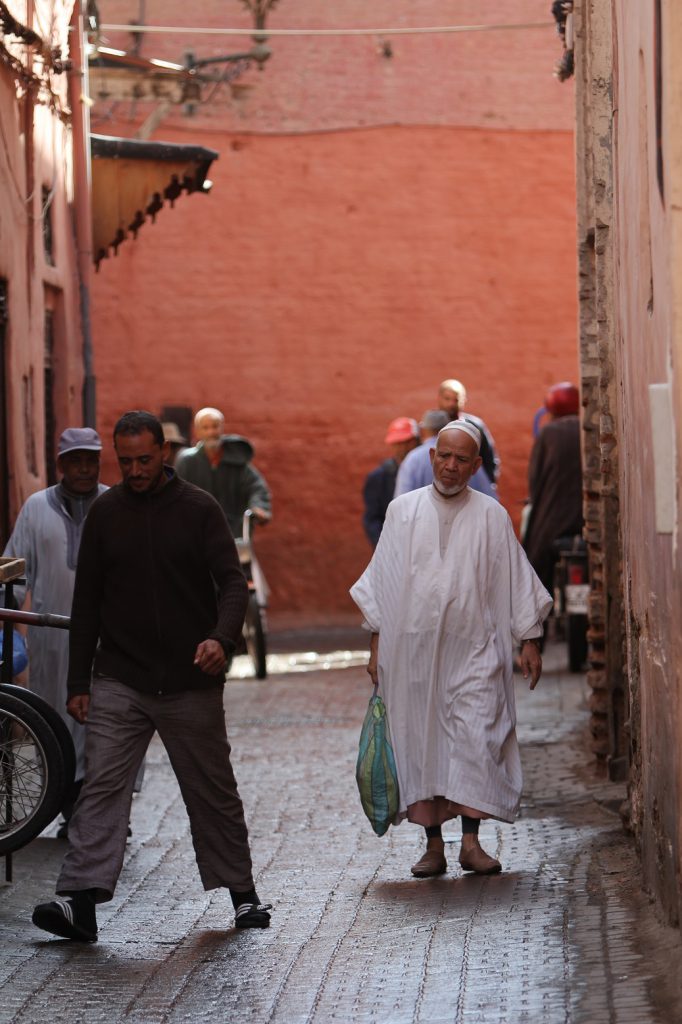 We had a fine dinner (Tajine !) on a terrace overlooking the Medina – unforgettable !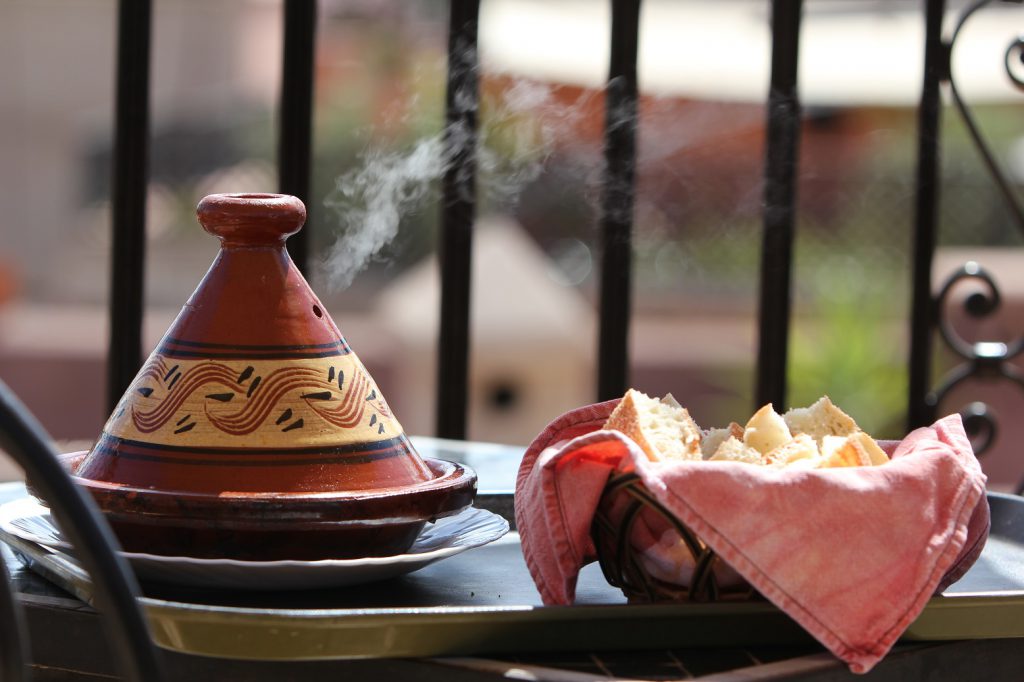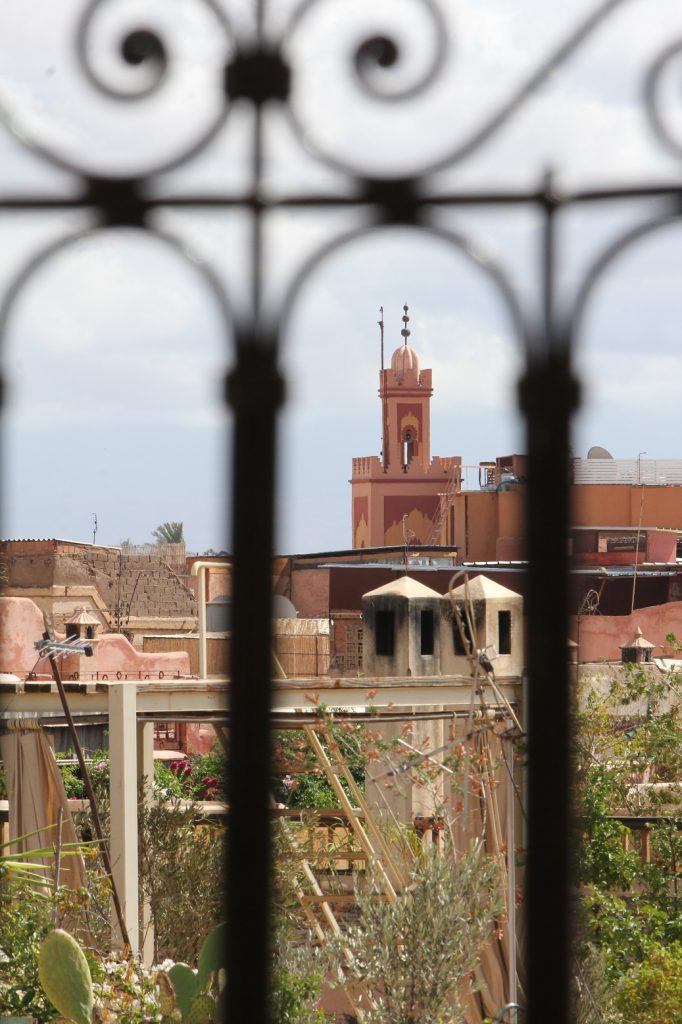 And continued towards Jardin Majorelle, a garden and house designed by the french artist Majorelle.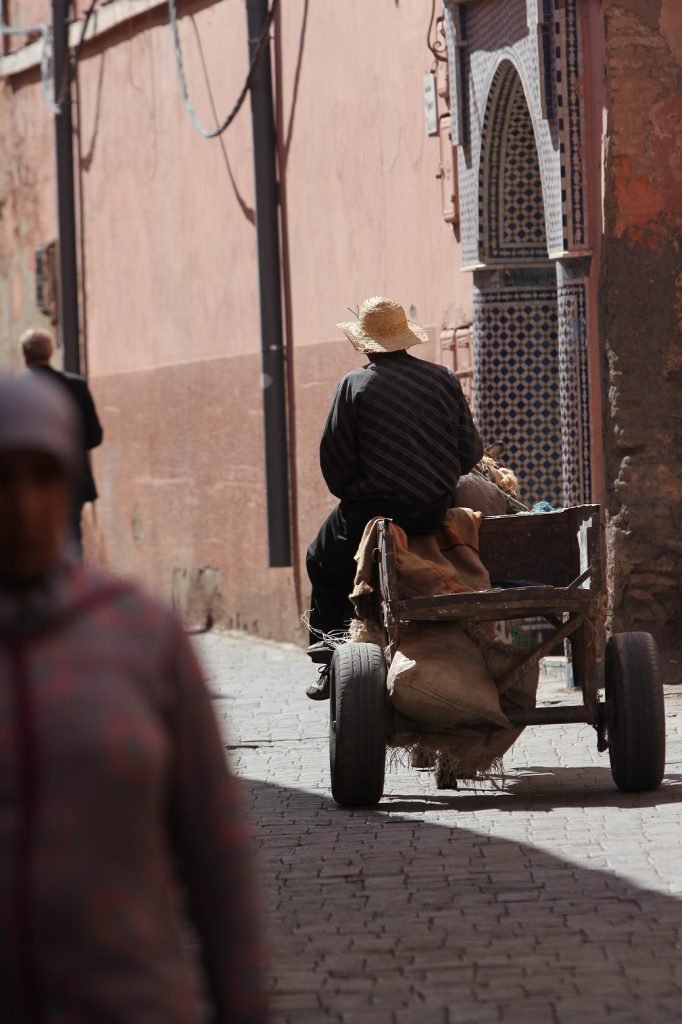 Who can tell me what this contraption is used for ?
Majorelle gave his name to the typical deeply-saturated blue.
After some rest and some work, we finalised the day with another lovely meal, which is served with the following sentence:
Guaranti pour deux ans sans diarrhee !
---
Tomorrow, the weather looks good for a long flight to Spain. Stay tuned!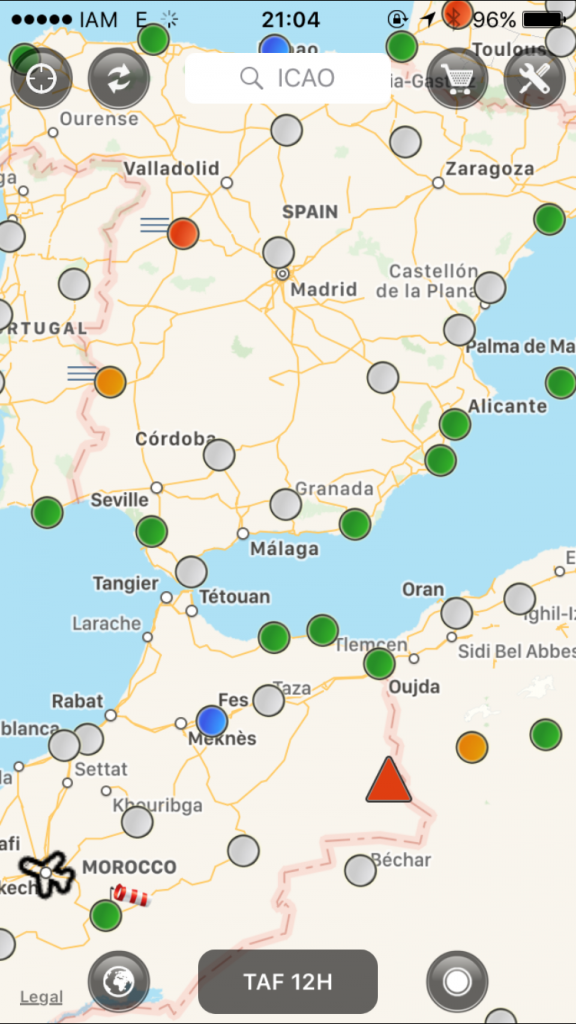 ---