Last time I needed to be in Kuala Lumpur for business. Of course as I had some time in the weekend, I couldn't resist visiting my old flying club again where I learned to fly. I got back to my old Royal Selangor Flying Club.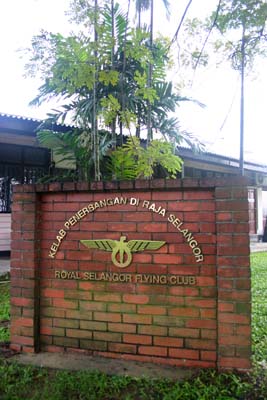 The intention was first to fly to Tioman Island on the east coast of Western Malaysia, but bad weather in the middle of the peninsula prohibited a VFR flight eastbound, so my instructor / safety pilot and myself elected to do a classic flight to Melakka (WMKM) from Simpang (WMKF).
We first had a classic Malaysian breakfast at the club's canteen: Nasi Lemak !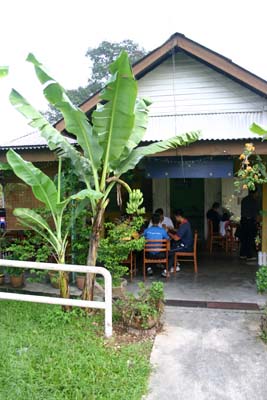 The southern leg took the inland route, the northern leg took the coastal route, so we filed for the following plan: Simpang (WMKF) – Kajang – Semenyih – Mantin – Seremban – Pedas – Tampin – Melakka (WMKM) – Terendak – Port Dickson – Tanjung Sepat – Morib – Klang – Subang (WMSA) – Simpang (WMKF).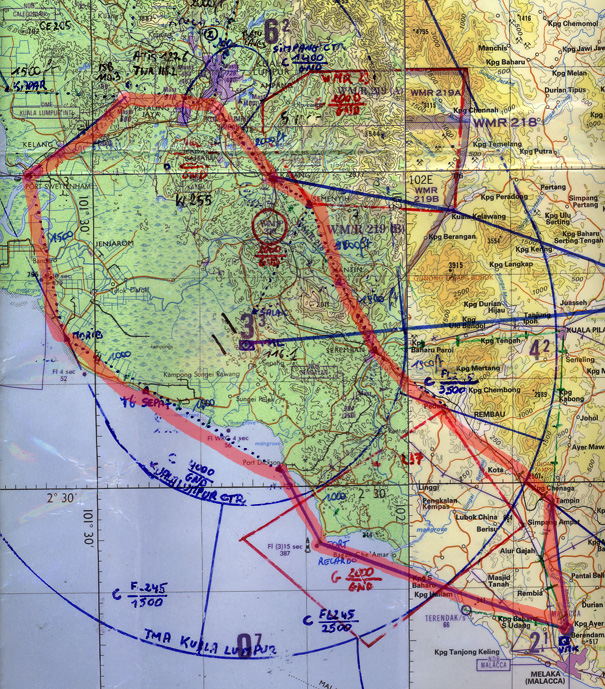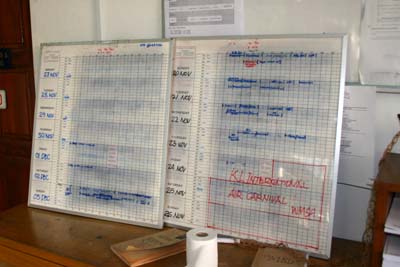 We booked in the flight and went down to the hangars. There I discovered the new Eagle 150 club aircraft. This airplane has a canard wing design and is built in Malaysia based on an Australian design. It looks fast and furious!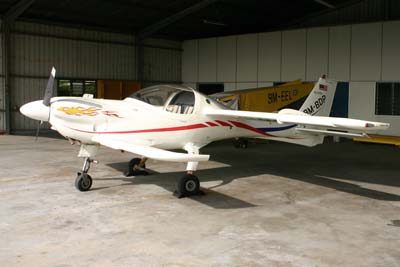 A bit further in the hangar, I saw my good old friend 9M-TOP patiently awaiting a new engine. Maybe next time, I can give her a try after many years: I learned to fly onto her. I wish her a perfect new engine !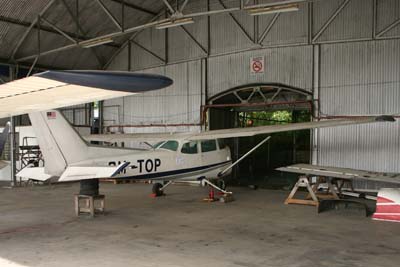 Then I did an awful discovery … our best club aircraft 9M-AVR that learned to bush fly in and that I took towards Taman Negara to pick up my brother and his wife was in a demolished state. I asked the engineer that works in the hangar what happened. He told me that a licensed pilot took the airplane with some non-pilot friends to Pangkor Island. The one-way airport leaves no room for error: you have to be good on final. If you're not good, go around early as in the last stages of flight, you cannot perform a go around. Apparently, they approached high and fast, and they found themselves floating down the runway without being able to touch down. The pilot then elect to push it down, and then they crashed 9M-AVR into the runway … you can see the result on the picture … Rumors also go that it was not the pilot landing the plane, but an non-pilot-rated right seat passenger … whatever happened, it is a sad sight.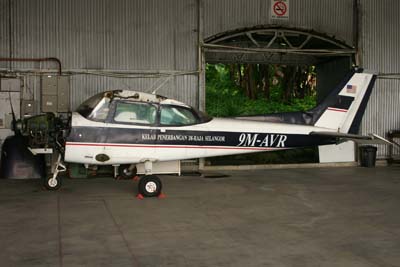 I made myself ready for the flight … and off we went in the southern direction.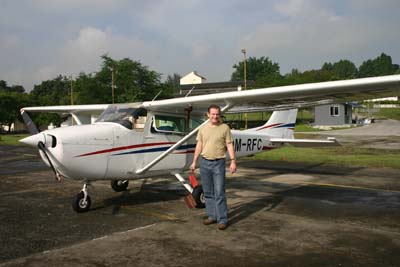 We quickly met with some clouds. The forecast told us they got thicker when east borne, so that's why we selected Melakka instead of Tioman for our flight today.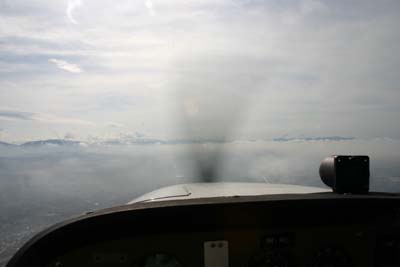 Without any problem, we completed the good old route to Melakka. I landed safely behind a twin under training, and instead of getting out, we turned around and took off again. We flew above the Terendak airstrip used by the Malaysian Air Force only, and I climbed initially to 1500 ft.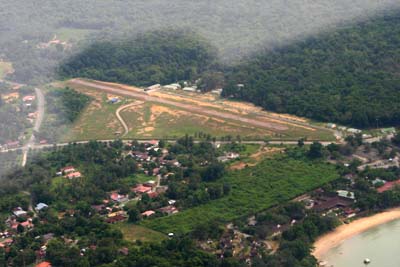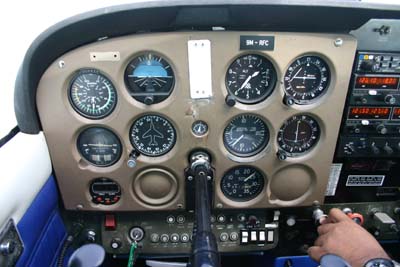 Once we came closer to the approach path into the international airport of KLIA (WMKK), we had to descend as low as 500 ft over the sea. We saw the Indonesian island of Sumatra on our left hand side, and the coast of the Malaysian Peninsula at our right hand: we flew over the Melakka Straits … famous for its trade ships and infamous for its pirates! My safety pilot told me that he flies a King Air of the Malaysian Air Force (Coast Guard) as a daily job, and that flying over these Straits belongs to his daily duties … what a job ! He flies sometimes as low as 50 ft over the waves to recon target ships to safeguard the Malaysian territorial waters !
After hearing all these stories, we were almost in Klang. I turned east towards the old airport of Subang where we did a touch-and-go.
We soon touched down in Simpang again. I was so happy to have refreshed my Malaysian ATC talking and navigating !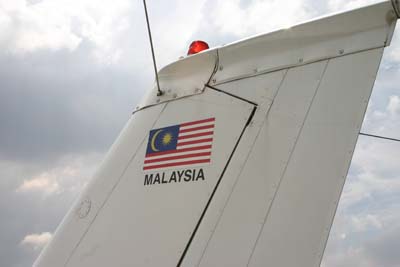 If you want to know how we refuel our airplane in Malaysia, check the picture below. The engineer climbs onto the wings, puts a filter over the filler opening and dumps the fuel jars into the tanks … all part of the service !